So my project, you know the one that was interrupted by printer woes, is finished and every single one was sent out today.
The project was an invitation for a garden barbecue party (look forward to party decorations in mid August). Theme colours are green, baby blue and navy which I think is perfect for summer.
I did the backing paper by printing on matte photo paper and then added the little booklet in smooth satin paper with all the info printed inside. The booklet is held together by a ribbon. Not seen on the photos is the glossy paper on the backside of the backing paper (had to cover up the back of the photo paper of course). I used three different ribbons because I just couldn't decide which one I liked best. A good compromise I think. I was planning on lining the white envelopes they were sent in but was late to a date night at the cinema with my husband. I am trying to just let that go, lol!
OK, enough talk. Let's do pics.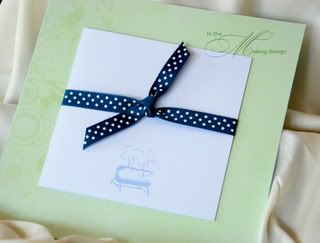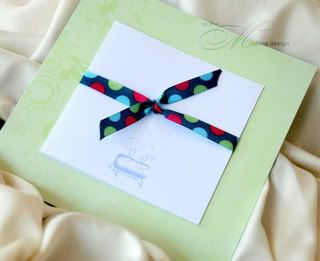 (Credits: Brush used on the backing paper is by Katie Pertiet at Designer Digitals. Barbecue dingbat is from Istockphoto)