Ok, so perhaps not so much but to my astonishment I was sent an email by my friend Liv with a scan of a page from the August edition of Creating Keepsakes Magazine. Lo and behold, my name was there! Look: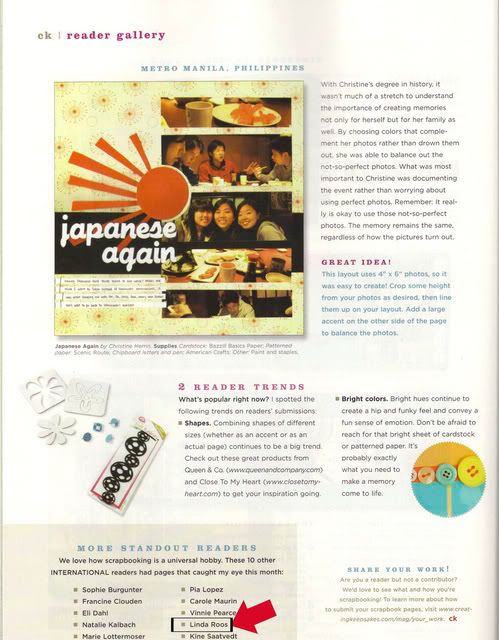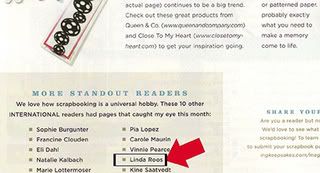 Is that not the coolest? CK is by many considered to be the best scrapbooking magazine out there. And my layouts caught their eye? Wow!
I am so chuffed right now.