Hey everyone! I am back in the land in the north. We've had a wonderful time in the beautiful country of Italia. The camera has been fixed to my face the whole time and I have somewhere around 1000-1200 pictures back with me. Pretty cool. Unfortunately my computer has decided to die a slow and painful death which means that even thinking about doing any kind of editing is out of the question. So the big plans I had of scrapping an album of our trip will have to wait until I have a new computer. Hopefully we can manage that by the end of the month.
But now on to more happy things; my lovely sister and her boyfriend got engaged the day before we left for Italy. Naturally we had to celebrate so yesterday we all got together at my mum's house for a small party. I made them this card to go with the present.
(I was able to play a little with one photo before the compy decided to shut down on me)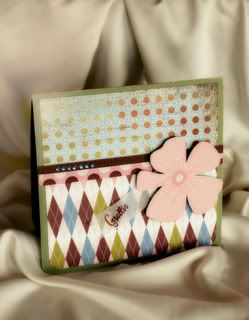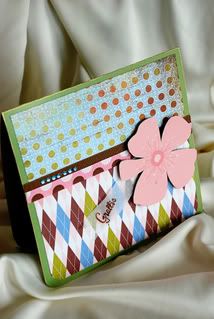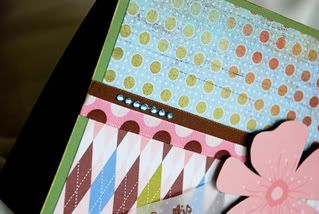 So, great to be back, but sad that I can't get back to working, I think I will have to cruise the net for some ideas for my travel album until I can actually get cracking on it.
Thanks to everyone who has been so sweet to comment on the blog while I have been away. Love you lots! Mwah!