Using one colour in different shades can create a lavish decor for any celebration. For this party I used pink on pink.
A light pink shiny fabric covers a white table cloth and the hot pink fabric is placed as a runner. Hot pink satin ribbons are hung from the chandelier.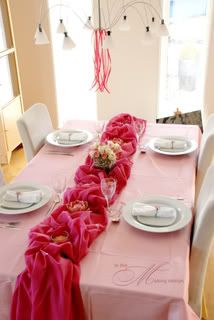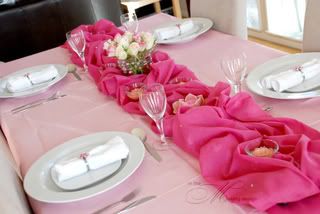 Pink flower tea light holders and floating pink rose candles are nestled in the runner that is adorned with white and pink sticker sequins. Note: please make sure the fabric is not covering the candles in any way!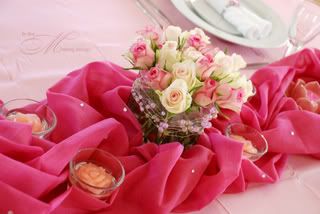 A simple low centre piece with roses in a vase wrapped with a strand of beads makes it easy for the guests to see eachother. A sequined flower napkin ring holds the simply rolled napkins that are placed on the plates. A pink ribbon is tied around the stems of the glasses.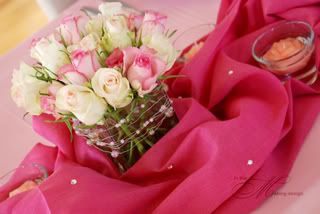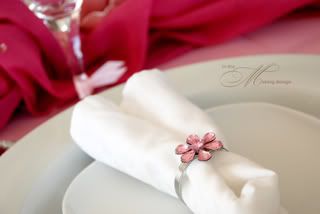 Once the day turns into night and the candles are lit the pink fabric gives a warm touch to the light.