Ok, so this place has been too quiet too long. It's time for some freebies again. Remember I promised a wordart brush freebie a while ago? Well, I still haven't heard back from the font creator and so I don't want to go out on a limb just yet. What's the ettiquette on this anyway? If they neglect to reply, do you just go ahead full steam or do you refrain from dishing out the goodies? I don't know but I figure better to be safe than sorry. *shrug*
Buuuut, the other week I made a couple of layouts and instead of just posting them here I thought why not post them
and
make a template to share? So today you will get not only one but two templates! Yay!
Remember the layout I posted in
this
post? The template looks like this: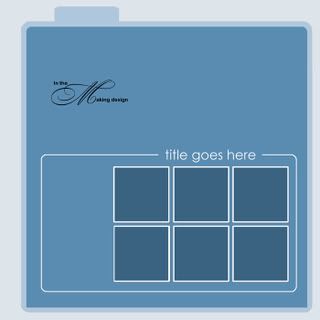 If you like it, you can download the template by clicking
this link
!
I also made this layout when I was going through a rough patch of craving sweets (that's what I do, when I want to eat bad stuff, I scrap about them)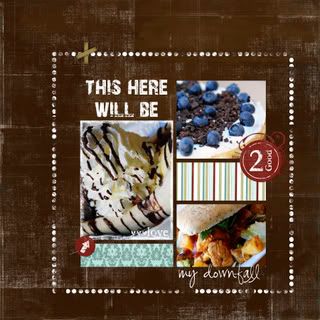 (Credits:
Papers: Red, Brown, Striped & Medallion paper from Type Writer kit by Jessica Sprague Elemets: Flourished circle from Webchallenge freebie by Kelly Mize, Photo overlay by Heidi Larsen, Stitch from Groovy boy kit by Mindy Terasawa, Staple from I live for mini kit by Vinnie Pearce Fonts: 28 days later, CK Ali's writing, Garamond Photos: Linda Roos)
The template looks like this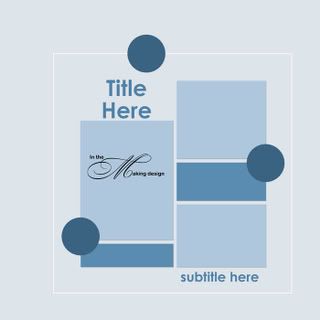 And you can download the file
here.
(Note: I do want to mention that I left the layer with the dirty circles frame that you can see in my layout in the Photoshop template file if you feel like using it instead of the line.)
As always, please leave me a message at 4Shared or here if you download. Please remember to follow my TOU and I would love to see what you do with my stuff so do link me up!
Cheers everyone!