OK, so time seems to slip away from me much faster than I would have wanted. So all I have to offer today is POTD photos.
2008-12-02, Tuesday
I had two layouts featured in the Dec/Jan issue of Digital Scrapbook Magazine. Yay! It arrived at my doorstep, thanks to Jeanne, yesterday and of course I had to take a few photos, lol (btw, I'll make a separate post about that over the weekend). If it's too small to see, take my word for it, that's my name in red under the title of the layout. :D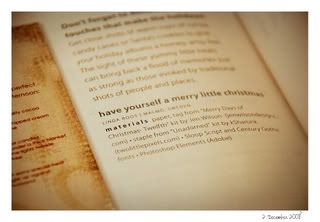 2008-12-03, Wednesday
Today has been very stressful and I didn't get a chance to break out the camera until tonight. Not the most inventive shot, but there you go.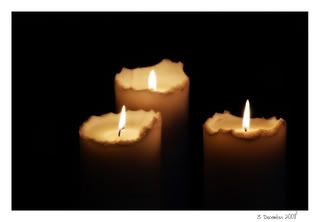 In other news I've had my papers and stuff out for three weeks now and still only managed to produce
three
Christmas cards. Isn't that pathetic? It's starting to become somewhat of an issue since the ones that are going out of the country have to be sent like ...
now
and the rest by the end of next week. Oh if there were more hours in the day!