I was asked to make th invites for a 60th birthday party that will take place on New Years Eve. I put it off for too long and then I had my "logistics" issues so it all boiled down to some serious cramming for two days before I could deliver them. There was a lot of cutting and folding for a while there but it worked out well in the end and I think they turned out matching the expectations perfectly.
I used red, black, and gold as my primary colours and then threw in a burst of other colours in there too. What else for a night that will go off with a bang?
Outside: Folder in red Canson cardstock with a flap in gold and black.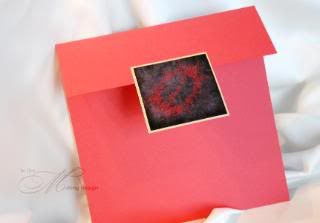 Inside:
The text is printed in red on gold sparkly paper and then the fireworks are printed on semigloss photo paper for a slight shimmering effekt to match the top.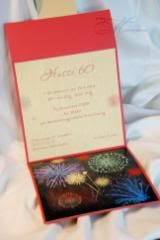 (Credits: I used Fireworks brushes by Jesse Edwards at DesignerDigitals.com)