I love templates. I think they work as inspiration injections and get my creative juices flowing. That is also why I started to make templates, to help myself find my creativity, and to make it more tangible and structured. I think they are a great jumping off point for a layout or a project. But the key thing for me personally is that the template is simple. That I don't feel constrained by what the template designer had in mind. That I feel free to let my own mind flow. That is why my templates are always very simple. I want them to be a small start, and then it's up to the users to take it wherever their minds take them.
But enough babbling. Here is the template freebie for this week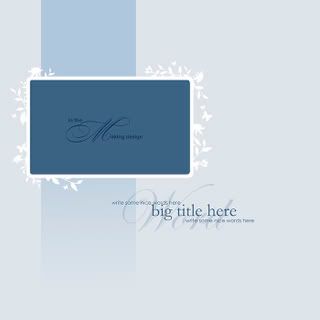 Download it
here
.
I know y'all know this already, but please follow the TOU, this template is for personal use only. I would also be so happy if you would leave me some love here or at 4shared. And, as always, please link me up if you use it. Thanks so much!