With the end of 2008 and POTD for December I decided to give myself a break and not take a photo every single day. For a while I contemplated doing 12/12, meaning to take a photo on the 12th of each month. But really, that isn't a perfect idea for a project. If I miss one single day it affects the whole project in a big way. So in the end I settled for Project 52. Here I take one photo a week ... well I
am
allowed to take more than one, lol. This is a pretty easy project for me. I do usually take more than one photo a week. So I think I will be able to keep up with this one.
So how is this going to work? Well, I figured that each week I will post the photo of the previous week. Pretty simple.
Here are the photos for week 1 and 2.
#01. 2009

The frozen pond by a castle close to here on a gloomy winter's day.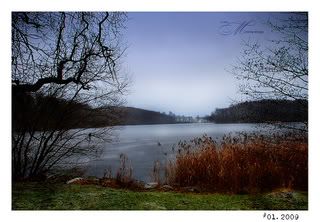 #02. 2009
The steering wheel of our car.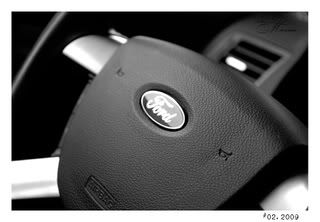 Are you doing a photo project this year?