I don't make resolutions. Ever. I can't keep them. I just end up feeling stupid and like a failure. So I live my life happier without them.
But then this week there is a challenge at the
Spraground
to scrap about three resolutions. So I bit the bullet and here is what I came up with.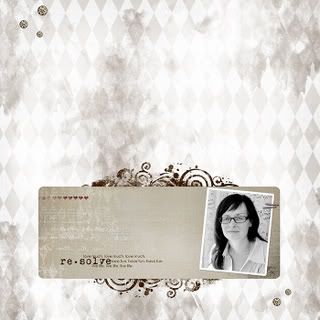 (credits: Papers: AdChallenge4-20_argyle by Jesse Edwards, I_live_for_page by Vinnie Pearce
Elements: GrungyClusters-5g by Katie Pertiet, StaplePair by Katie Pertiet, emerald (recoloured) from Lucky Kit by Heather Ann Meltzer, watercolour brush by someone who I forget the name of
Fonts: VTPortable Remington, Century Gothic
Photo: Johan Roos)
The three resolutions are: love much, have fun, live life.
Enough said.