Yesterday was the party for my sister with the 80s theme that I have posted about before. We worked all week on getting all the little details ready and I think it paid off. The pink and black was very striking and people got into the feel of the party thanks to a great soundtrack that the resident chef cum DJ had put together.
Photos? You bet! Here we go!
The first table had a black cotton table cloth with a hot pink runner.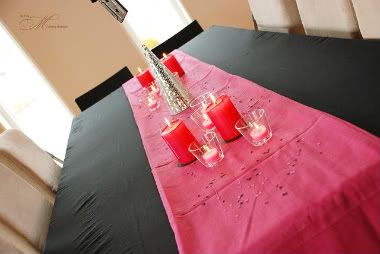 I put pink candles on punched black cardstock, pink tea lights in clear votives and then we punched a lot of black and pink confetti that was sprinkled along the runner.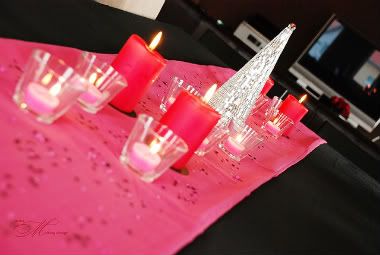 The disco element in the middle is actually a Christmas ornament but for some reason we felt it worked out pretty nicely with the rest of the decor.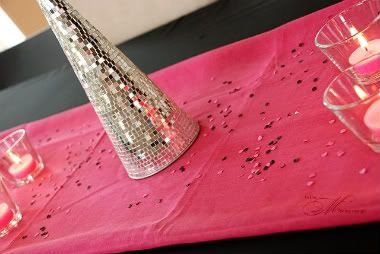 We spray painted old casette tapes black and hung them from the chandelier in pink satin ribbon. We also hung these over the food station and from a lamp over by the second table.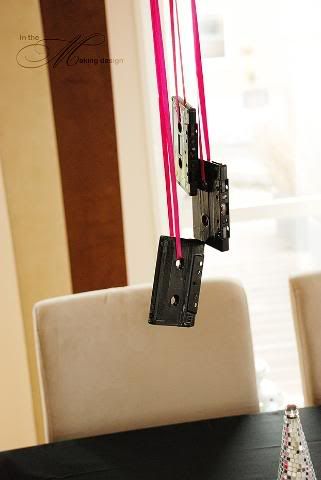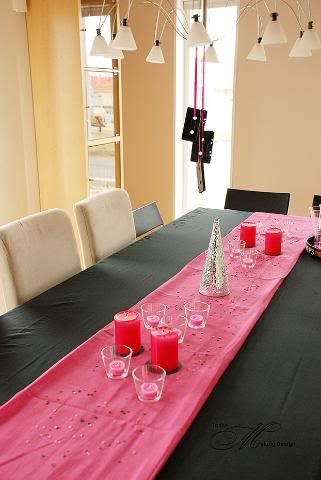 The second table had the same black table cloth but a lighter pink runner. We went with the same tea lights but instead of a disco ball I got the most gorgeous dark pink roses and decorated the vase with black and pink dotted paper and ribbon.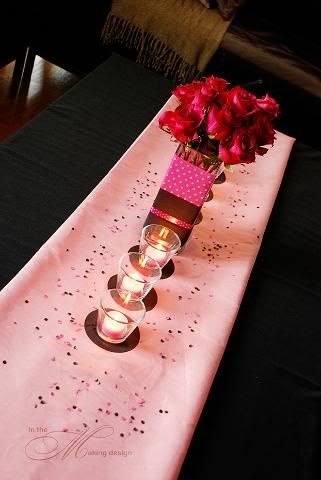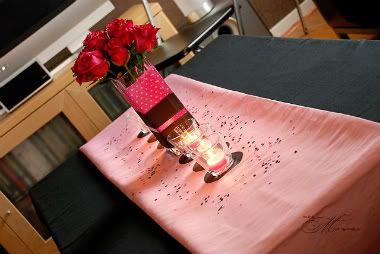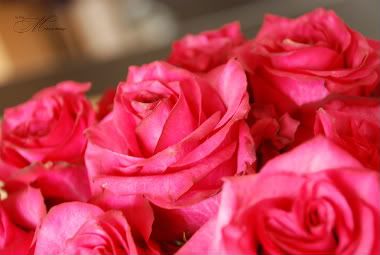 We prepared for a music quiz and printed out little cards for everyone to use. I used an edge element by Katie Pertiet and the 28 Days Later font.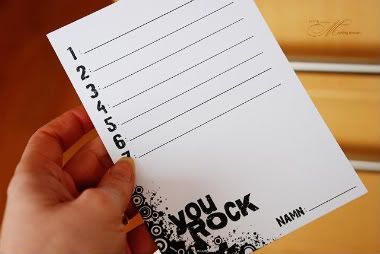 We also put pink balloons in all the windows but somehow I missed including those in any of the photos. Duh!
I tied pink dotty ribbon around the base of the champagne glasses. Here they all are waiting for the bubbly.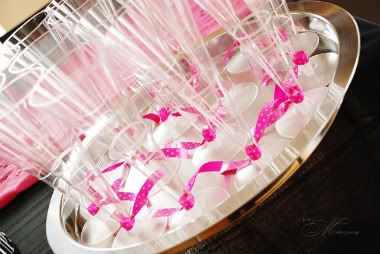 I didn't get to take any photos of the food station (with the cocktail sticks we painstakingly punched and glued for about three hours on Friday night) until the party was on the road, so I apologize for the slightly dodgy photos.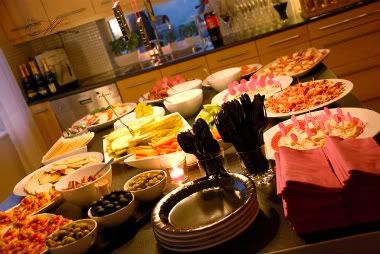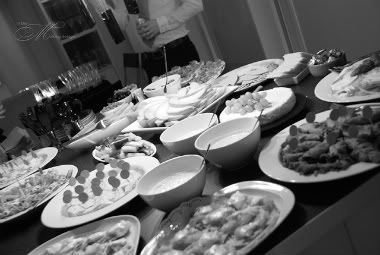 We used black paper plates, black and white plasic cutlery, hot pink napkins and all white china to serve the food in. It looked very good.
We had chocolate mousse served in glasses and chocolate and raspberry cupcakes for dessert and I found, surprise, hot pink holders for the cupcakes and the cutest candles for the birthday girl that spell
hurra
, wich is Swedish for Hooray.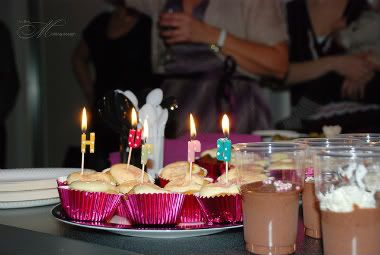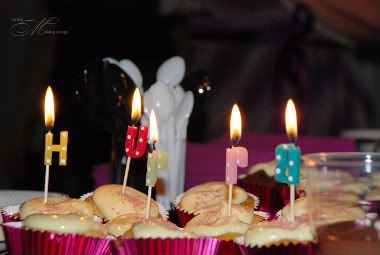 The party was a hit and the girl was very happy at the end of the night. I am so pleased.