As some of you might have noticed I have a very modern taste. I like things sleek and sophisticated. Frills and frou frous are not for me. But yesterday for our Sunday dinner I decided to step out of my comfort zone and use a beautiful old set of porcelain dishes that I inherited from my grandparents a couple of years back. I have had it stored away all this time and have never used it. What better occasion than a traditional Sunday dinner?
I decided to keep it simple to not overplay the delicate pattern of the dishes so all I used was a linen coloured table cloth, robin's egg napkins, blue glass votives and two small blue faux flowers.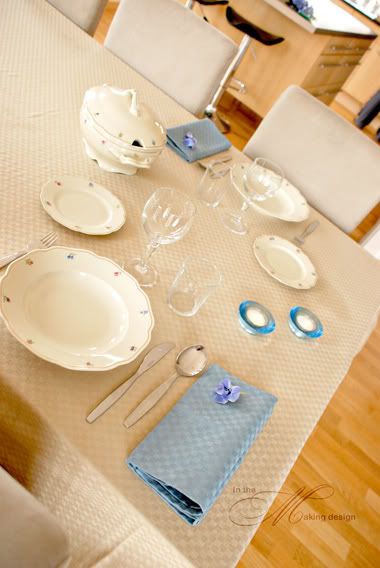 I thought it was immensly fun to use the thingamabob (anyone up for telling me the real name?) to serve the food.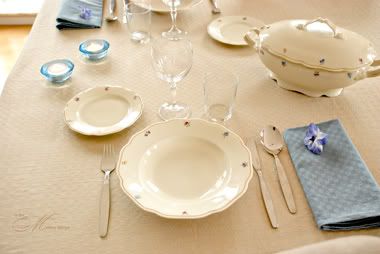 I didn't have any glasses that went perfectly with the theme (remember, I'm into the sleek style) so the most frilly ones in the cupboard had to make do.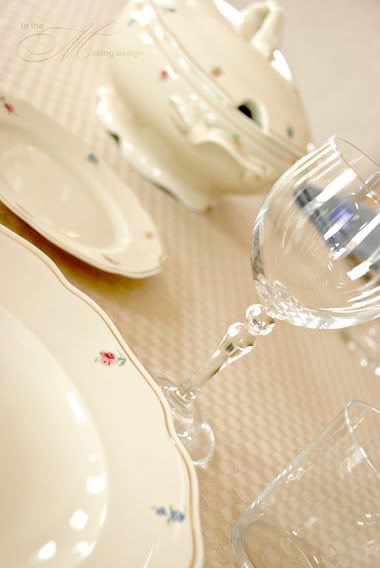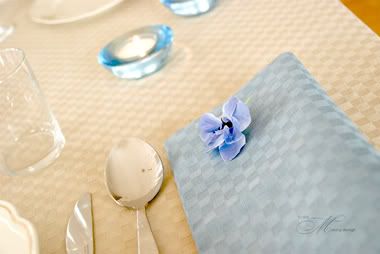 And just for good measure here is one with the actual food. Delicious it was. No thanks to me though - it's good to be married to a chef!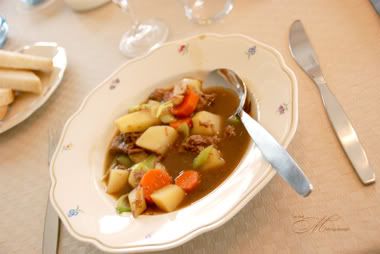 We also had dessert in these dishes, waffles with vanilla ice cream and strawberry jam, and I felt quite like the little home maker.