I have so much to post about here. I need to answer the questions y'all have asked me, I have some photos of a dinner party to share, and a brag post about my husband's beautiful art. But I think I will start with Project 52 and this week's shot.
#10, 2009
My BIL and SIL had tulips with them when they arrived last night for dinner. I love the crispness of tulips and was ever so delighted. I got a few shots and I especially like this one.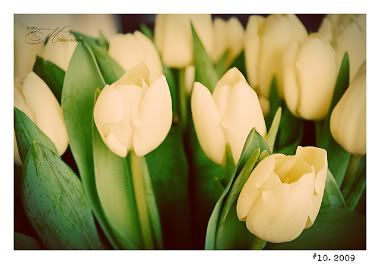 I used Pioneer Woman's action "Seventies" and burned the edges a little. I
think
I can remember there being tulips in the 70s (I was just a wee little lass back then) as well so I guess it's not all wrong, lol.