This week's photo for Project 52 is a sweet little thing. My good boy Buster with his velvet ears and puppy eyes that are impossible to resist. I don't see him nearly enough to fill the ear- and belly rub need I have, lol.
#13, 2009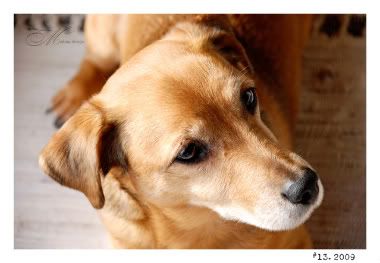 And another thing that happened this week was that my mum came over with a sure sign of spring, flowers. They look a little sad because I think I waited a little too long before I planted them but I can report that they are picking up nicely.
You bunch of pansies!
(A shout out to anyone who gets the film reference)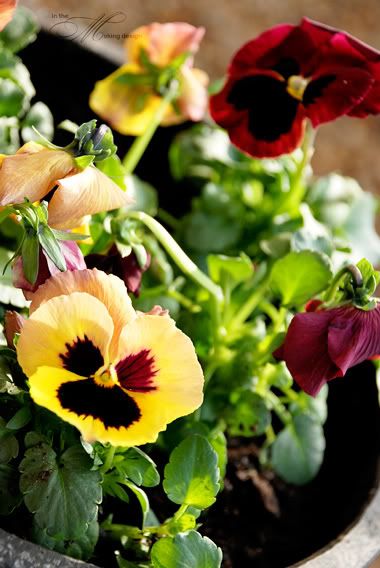 I hope you all have had a good weekend? I spent a good deal of it redoing our office to better suit my needs for storage and order. I might be sharing a few photos a little later.
Now, off to work on some wedding invites.