I have made a few cards in the last couple of weeks which I thought I should share.
I am in love with that dessert paper - it is just too cute for words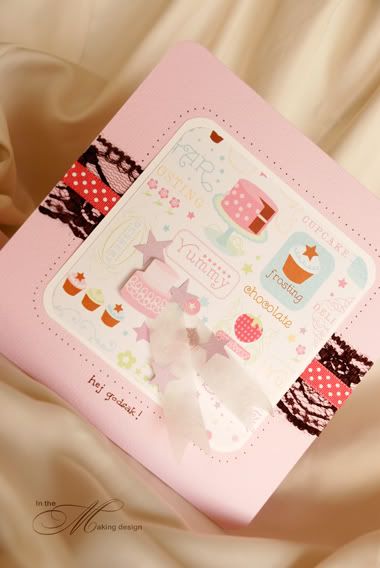 These next two cards are basically of the same design. I wanted to see if I could make two completely different cards using the same papers and shapes. I think they both turned out pretty good, and very different - one is feminine and delicate and the other is very modern and sleek.
The ribbon flower I made a while back has got me hooked. I have used different versions of it for several cards and presents lately.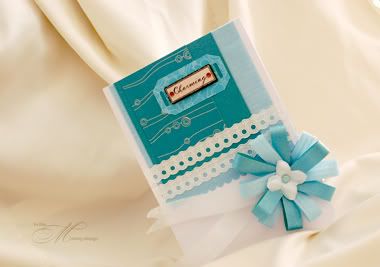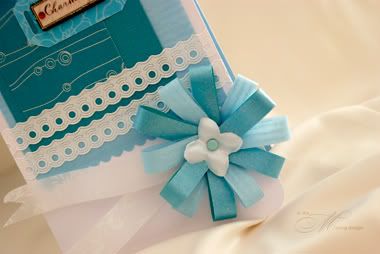 I made this card and matching present wrapping for my cousin's graduation. I love the turqoise with the black.