Be prepared for a boatload of photos! I have seriously slacked when it comes to posting my Project 52 photos. This means I now have six weeks' worth to post to be caught up.
So, I'm almost at the half mark by now. I never thought I would be able to keep up. Granted it's just one photo a week, but still. I am famous for starting things and then getting tired quite fast. Let's just hope it will last the whole year.
#20, 2009
My good little boy Buster.
#21, 2009

A peony in my mother in law's garden.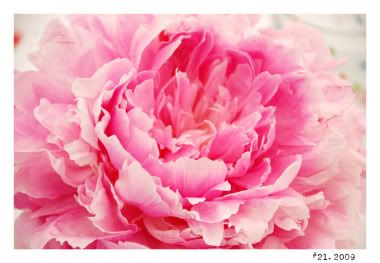 #22, 2009

My own personal chef. I love this man!
#23, 2009

Meh, uninspired that week ...
#24, 2009

My sister in law Jenny.
#25, 2009

My sister Frida and my mother welcoming my sister Nina home from Italy after being away for six months. Not a well taken photo, but worth so much to me.