It's been a whirlwind of a few weeks. I have been working very hard at my regular job as well as on some creative stuff that I will be able to share very soon (I hope).
Let's start with two Project 52 photos right now.
#46, 2009
Last week I went to Stockholm with parts of my family to see Eros Ramazotti in concert. I don't have any photos of that, however much I would have wanted to, as my camera was taken away from me when we got to the arena (and yes, I did flip out for a while there). So a photo from central Stockholm will have to do.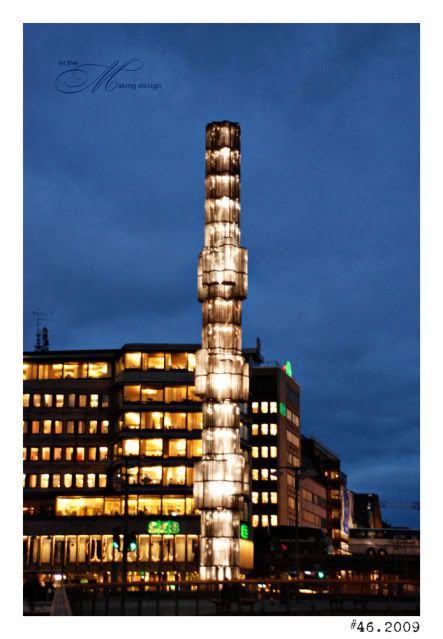 #47, 2009
Johan and I celebrated our 8th anniversary on Tuesday and I got him this rose. It's still as pretty as when I picked it up late Monday night. Amazing.