If your name is Nina, you live in Milan, and you are my sister, don't read this post for a couple of days! LOL!
I sent our Christmas cards out the other day. Surprisingly early for being me actually. But I did make it easy on myself this year after deciding to keep to one design for all of them, and only making cards for parents and siblings. A slight cop out, I know, but it was simply the only way to get them done at all. A girl's gotta do what a girl's gotta do, right?
I got a stack of beautiful papers from My Mind's Eye with designs by Jen Wilson which I am really pleased with. Those, combined with snowflake embossed paper from KI and Co (which I've had for a few years), were all I needed to get things going. I used a patterned vellum to make ribbon and stamped the greeting with metallic ink.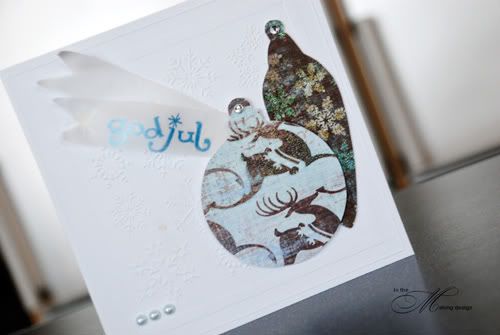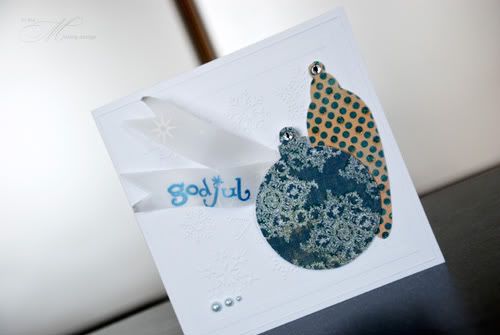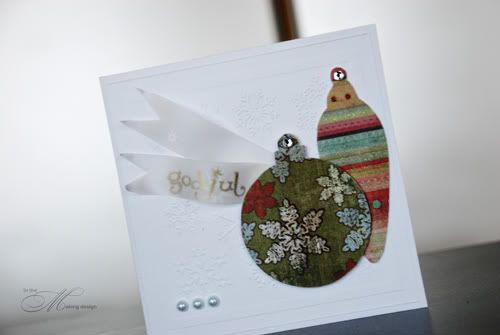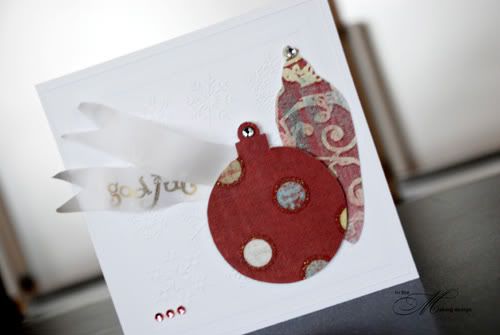 It doesn't show up on the photos but Jen's papers sparkle all pretty.