The second project I did was quite a bit more labour intensive. But so worth it!
A few years back my very dear friend Karri, of Bourbon Creek Books, taught me how to hand bind books. This is a beautiful craft that she is a master of and I was like a pupil in awe, eager to pick up every little bit of information she could give me. I made a few books back then but have since let those projects rest for a while. Until now.
I have another friend, Liv Esteban (digi designer extraordinaire) who absolutely loves to write and who has an obession with journals. This year I wanted to honour both of my friends by using the skills that one gave me to give a gift to the other.
The result was this journal with one of Liv's favourite sayings on the front.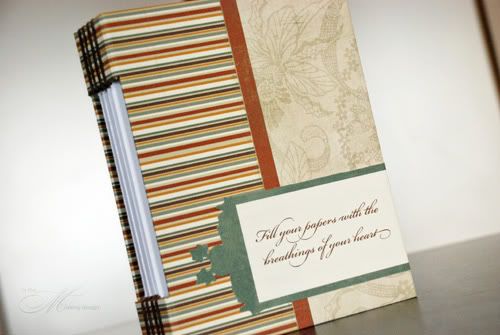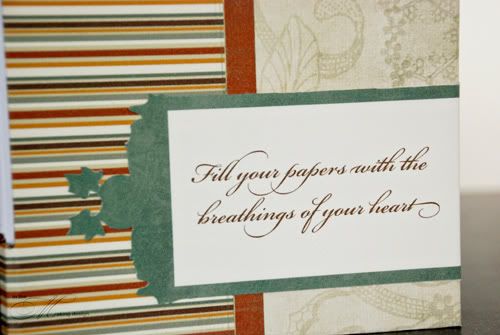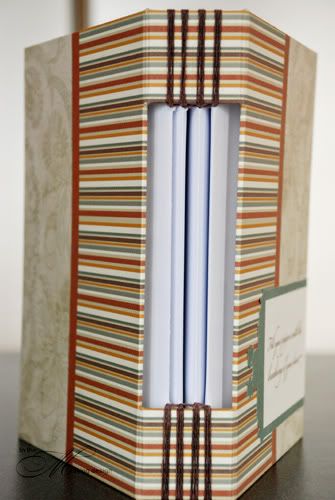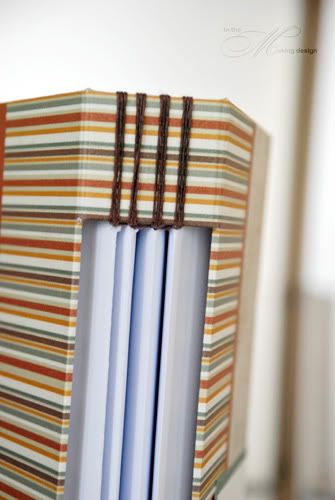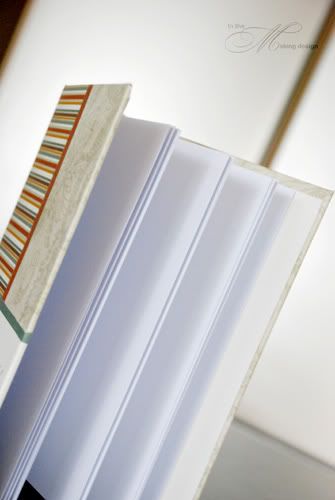 For the cover of the book I used digital scrapbooking papers by Liv herself as well as Jessica Sprague and Orchard & Broome. Do check out their products at
jessicasprague.com
The book was sent about two weeks ago so it should arrive at Liv's door step any day now. I truly hope she indeed does fill those papers with the breathings of her heart.
A huge thank you to my mentor and inspiration; Karri. I love you!