Last month I said I was working on a few projects that I was really excited about, but that I couldn't really share with you. The reason for this was that they were both going to be featured on the daily Gift-a-palooza at
jessicasprague.com
. But this week they have both been posted and it doesn't have to be a secret anymore. If you would like to check them out along with other great crafty gift ideas then do check out the home page blog at Jessica's site.
The first project was a set of 10 greeting cards that I made for my sister Frida. I know she loves to send cards and notes to people she cares about and that she would love this idea. I designed five different cards with digital scrapbooking products from Jessica Sprague, Liv Esteban, and Crystal Wilkerson and printed them on a photo- and cardstock combo. I made two of each design and packaged them up with pretty ribbons.
The first design has her initial as a monogram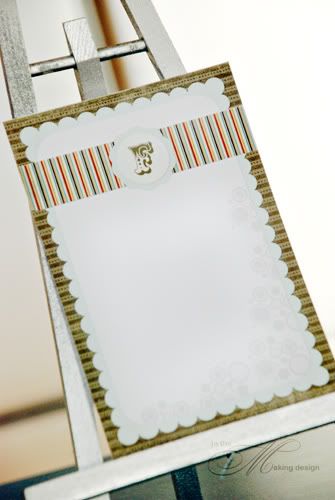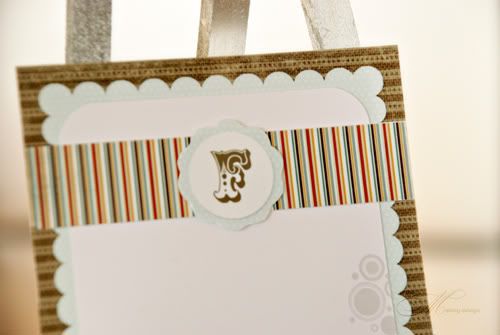 the second design says "thank you"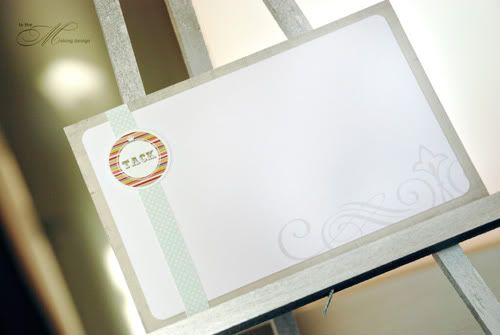 the third design says "for you"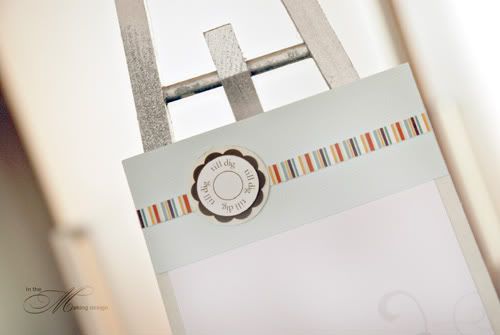 the fourth design says "congrats"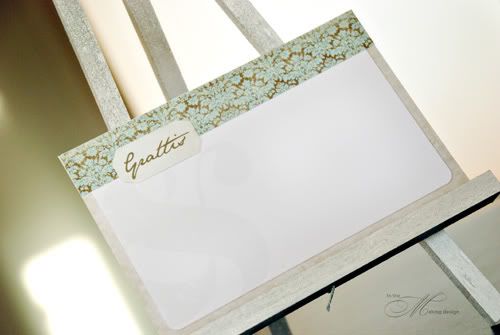 and the fifth and last design was left blank for any type of occasion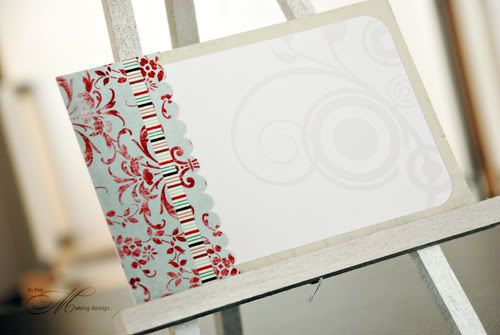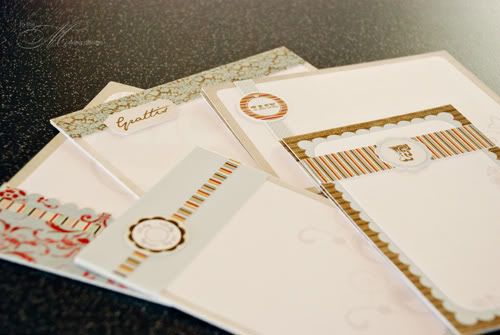 I printed all the patterned papers and elements on Ilford satin photo paper and the writing areas on white cardstock. This gave all the cards a nice layered feature.