So I dropped some hints about our wreath the other day and I thought I should post the photos.
My husband recieved four Christmas balls from my sister and her boyfriend on his birthday the other month. Wonderful right? Yeah, I love Christmas balls. However it posed a problem since I have a strict rule about what colours go on the tree; I have a red and silver policy with a lone ranger blue ball from my very dear friend Karri, and these balls were black and blue and sporting the Inter logo (you might know that my sister lives in Milan with her boyfriend and Inter is the team in their hearts).
So what to do? Compromise of course. I created this wreath and it is now proudly hanging on the porch right beside our front door. I snook in some snowflakes as well to make it a little me as well. :D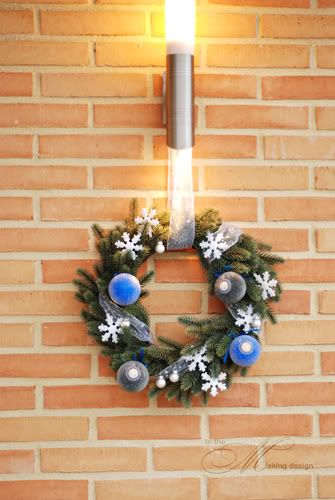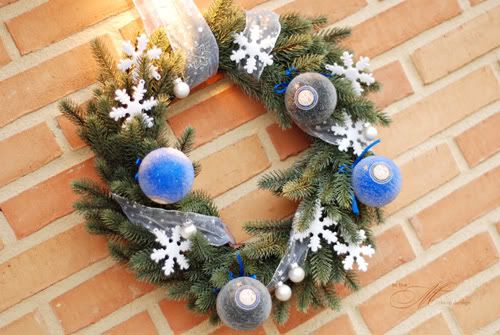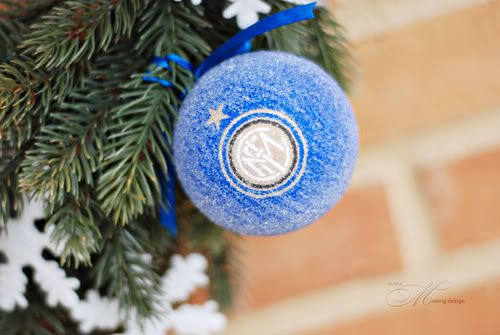 Forza Inter!