With Christmas just around the corner my photo this week is all about the holiday. I have been working on getting all our gifts wrapped every night this week. I am happy to say that I am almost finished with just a few small ones left to wrap.
I always have a distinct theme for the gifts (no surprise there, eh) and this year I went with red, white, and silver. Looks good because it matches the tree. :)
#50, 2009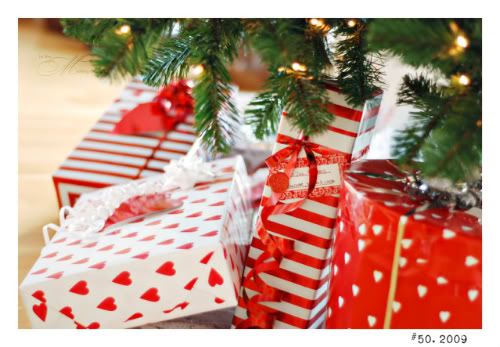 Here are some more photos of what is hiding under the tree, about a third of the lot.