It has been snowing non stop here since Tuesday night and everything is very white. It's so pretty when the snow lays like a blanket over everything.
A few weeks ago I wrapped a string of lights around two boxwood plants in our front garden and I had to take a photo of them last night when I came home from work because I just love the glow from the lights under the snow cover.
#51, 2009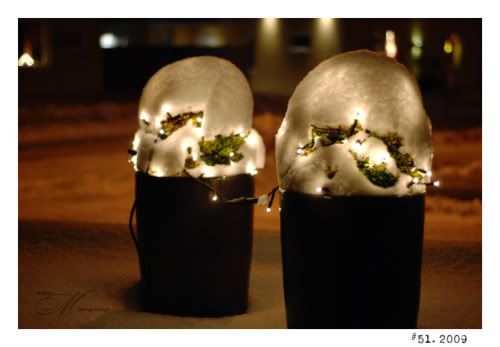 I noticed that this year actually has 53 weeks so with that I have two more photos to go before I can wrap this project up. I have plans on making a photo book out of the photos. I will definitely share the link when it's done.