I know the week isn't over yet, but I've spent the day doing laundry, and tomorrow will be spent preparing the bedrooms for the arrival of the painters on Monday, so I know there won't be any more photos taken this week.
#05, 2009
My photo this week is of my beautiful baby sister (she isn't a baby of course but she is the youngest, and 15 years my junior, so I will forever see her as my baby) who left to study in Milan for 6 months yesterday. It was taken at the airport when my mum and I saw her off.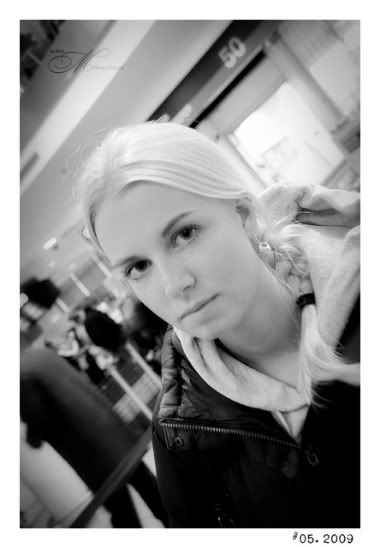 I took a bunch of other photos while there and I figured I'd share them here since it was a while since I posted anything else than the project pics.
I liked the light the windows created around the big clock in the check in hall.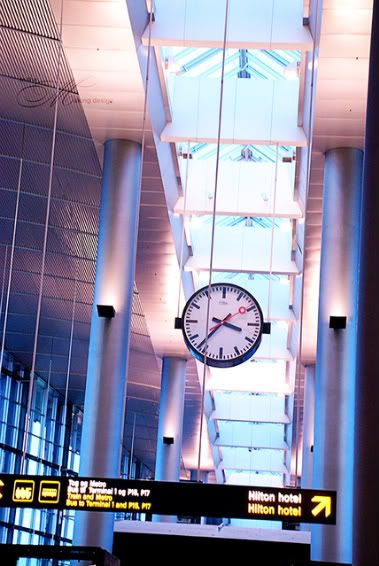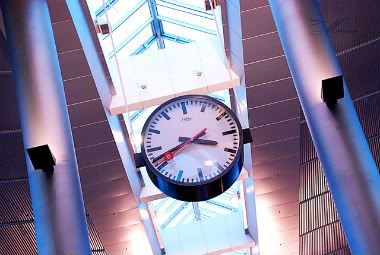 This made me chuckle as Sterling went bust a couple of months ago. Apparently changing the ads on the carts haven't been a priority.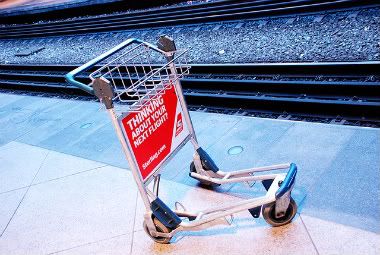 The underground train station doesn't have a lot of light but I think this is still a pretty cool shot. I was so close to that train, on the edge of the platform as the train swished by.
I know this one is blurry, but I still love it. I hurled my camera up when mum and Nina said goodbye, not even looking through the viewfinder as I clicked away.