I actually scrapped some in the last couple of weeks. Imagine that! ;)
The first one is a sort of scrap page that I do a lot. I get inspired by a photo of mine, or a colour, or a particular paper and then I work from that. So the end result is more about the emotion than the story.
See credits
here
The other one actually started with me wanting to record a special occasion and to tell a story. I don't do these type of pages as often. I don't dislike them but I scrap more for the artistic expression. So this page is about one of my tattoos that I had done in 2008 and the story behind getting it.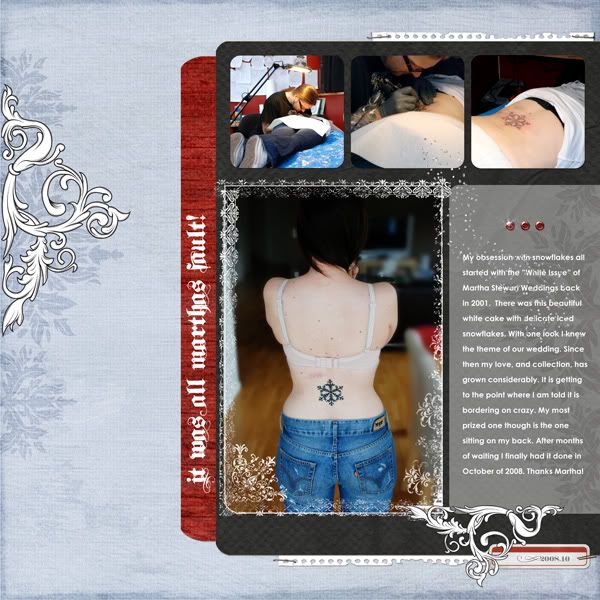 See credits
here
Tomorrow, the last set of the P365 templates!