I have a few things to share in this post. I like doing creative work around Christmas simply because there are so many pretty things around.
This Christmas wrap up layout came easily by using Liv's awesome template.
Snapshots of Christmas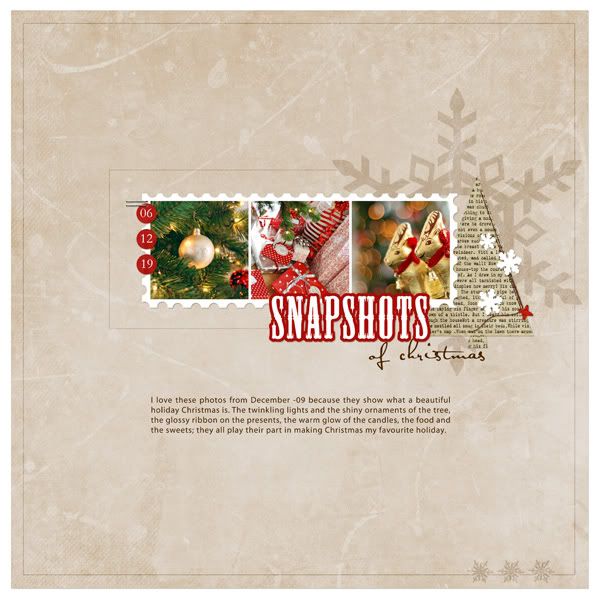 (Click
here
for credits)
I don't think I have scrapped fireworks before so even though the photo isn't perfect it was still something I wanted to do today.
Going out with a bang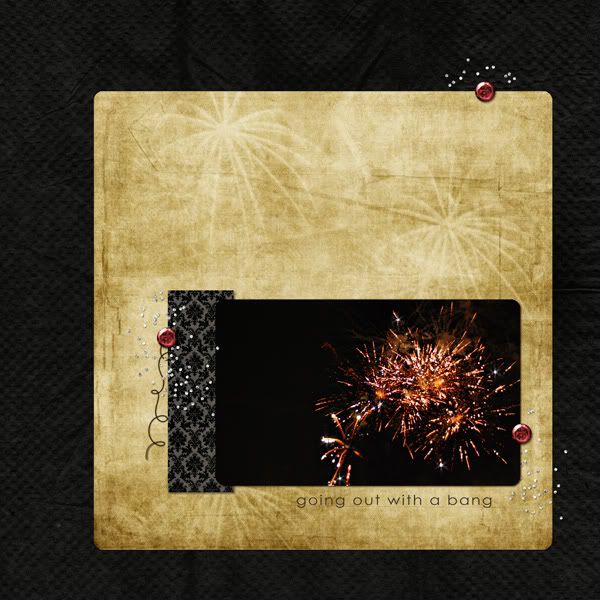 (Click
here
for credits)
My last thing is a hybrid project. We celebrated New Years Eve with my sister and her fiance and instead of a flower we bought Robbie Williams' latest album for them. I didn't want to wrap the CD up in wrapping paper - thought it was a little boring and it would totally give everything away, so I decided to make something. It ended up being something resembling a small book cover. Instead of book pages I attached the album inside and wrote a note to the hosts.
For the design of the front I used a template by Jessica Sprague for a book called
A Year in our Ordinary Life
. I changed the fonts and the words to fit my purpose.