As it happens this post means I surpass 300 posts on this blog. Neat-o!
OK, so now on to the business at hand. I believe we are up to the third set of templates in our P365 series. This set coordinates with the two previous ones with the rounded corner squares and the journaling strips. I hope you will like them.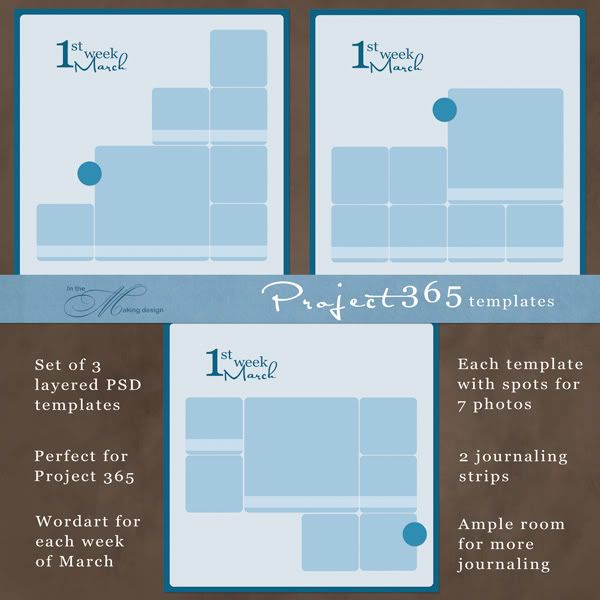 You can reach the download link
here
.
Please, as always, read and follow the TOU! Thanks so much!
The fourth and last set will be up and posted in a couple of days. I am currently working on finishing the wordart for the rest of the year. The thing that got me was to work out which months have five weeks. Uh, shouldn't be a difficult thing, right? But apparently there are serveral different ways of counting floating around the world. I will possibly solve this problem by making a fifth wordart for all months. LOL, yeah, making it easy on myself. But anyway, if you are interested in the last set check back soon. Ta!