So we've arrived at the fourth and final set of freebie templates for P365 that I have created. With this there are twelve matching, but different, templates to keep you covered for the whole year. Of course, even if you aren't doing P365 you can certainly use these templates for other things as well.
Included is also the wordart for April. I decided I will put up the wordart for the rest of the year in a seperate post so if you want that you will just have to wait!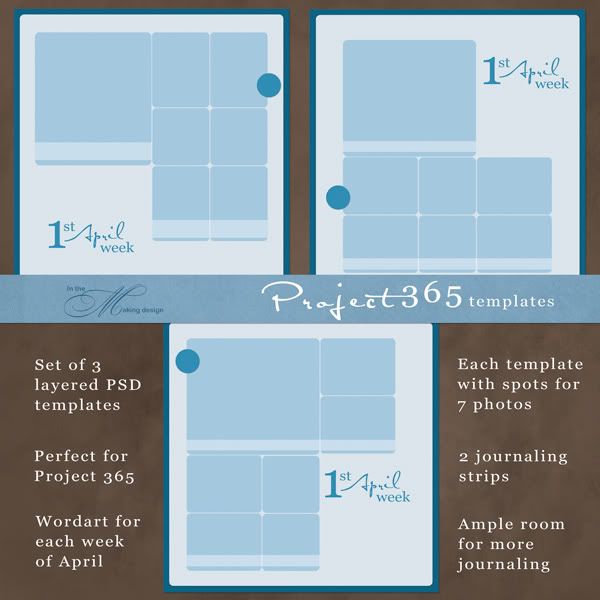 You can download the set
here
.
As always, please read and follow the TOU! Thank you very much!
Have a lovely Sunday everyone, I plan to spend it doing some creative work for a certain upcoming romantic holiday! ;)