I had this idea for a chocolate bar cover that I wanted to try out the other day so I sat down to play. The original idea turned out to not be so good but I ended up with something entirely different that I think would be a lovely little Valentine's gift for someone in your life with a sweet tooth, or as part of a favor goodie bag in a party.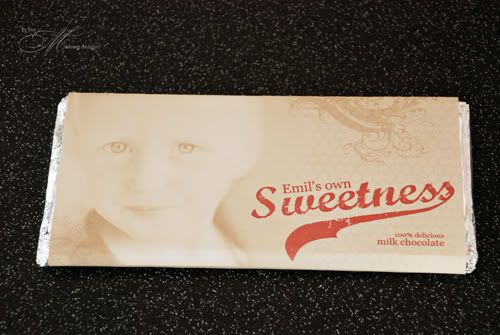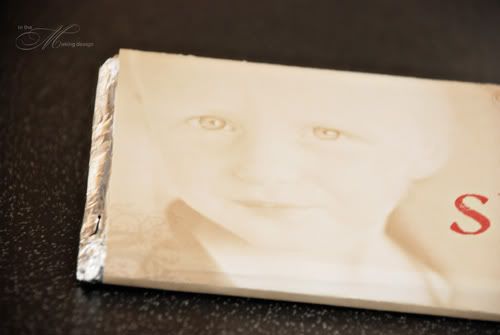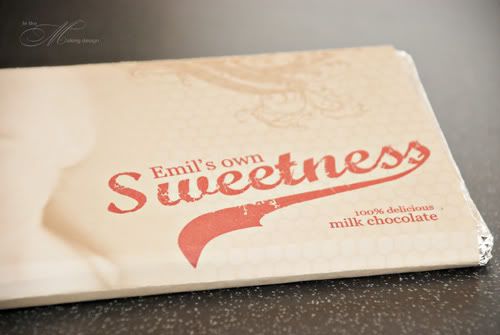 (Credits:
Photo and paper by me, brush by Anna Aspnes, fonts are Georgia and Marcelle Script)
It's a cool treat to see a child discover their own face on a chocolate bar. It's like they're king of the world, lol!