This week's photo is today's lunch that had me oohing and aahing. As some of you might now, my husband is a chef and he spoils me rotten with delicious food. I wish that my photos could convey how good his food really is. I guess that is partly why I have such a big interest in food photography.
#5, 2010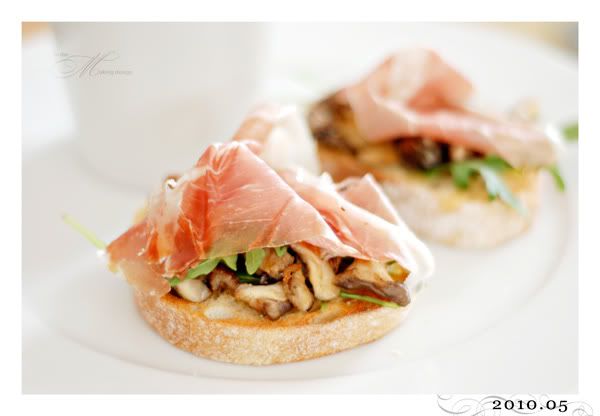 Today the lunch consisted of a soup of sunchoke (or Jerusalem artichoke) and crostini with mushroom and prosciutto.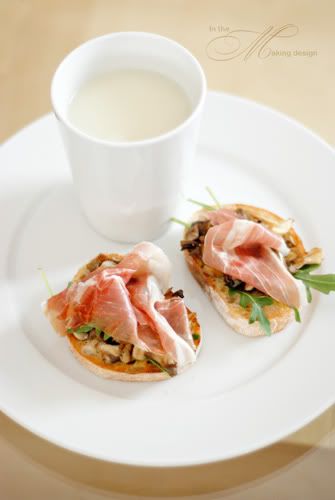 And not to disappoint, dinner tonight will be grilled lamb chops and baked veggies.
I know, I live a good life!
Oh, and the P53 photobook arrived from Shutterfly on Friday. Oh the joy! I was in heaven all Friday night, and kept looking through it. I am so glad I decided to do this project. If you still haven't started and if you are on the fence, all I can say is whip that camera out and get started!