My goddaughter turned five a few weeks back. We weren't there and decided to have the whole family over for a small extra party with dinner (spaghetti bolognese) and cake.
I decorated the place all out to make it a real birthday party and I thought I'd share some pics here.
The table was dressed in a hot pink cloth with a multi coloured striped runner. Our white china (y'all know how much I always go on about white china, but it's really practical because it goes with everything and it is clean and fresh) was used for the dinner part.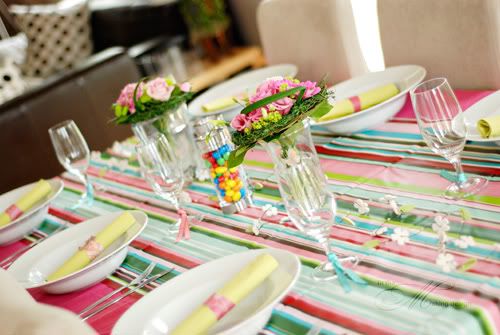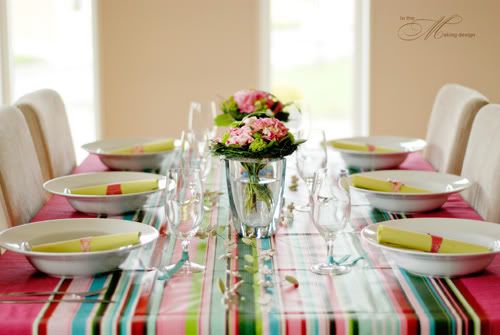 I used lime green paper napkins (much more practical with kids I have to admit) rolled up with a biased cut piece of scrapbook paper. I altered two different patterned pink paper on the six seats.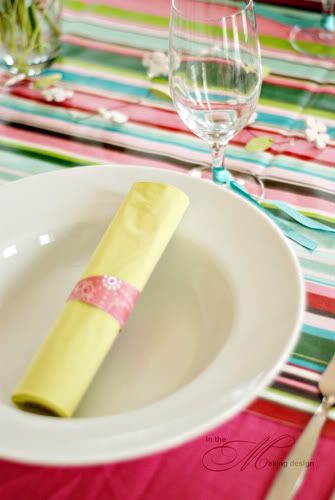 I tied some dotted ribbon around each glass. The birthday girl got a pink one, her brother a green one, and the rest of us got a turqoise one.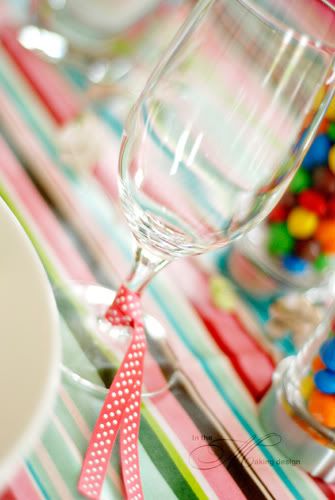 I filled these candle holders from Menu with M&Ms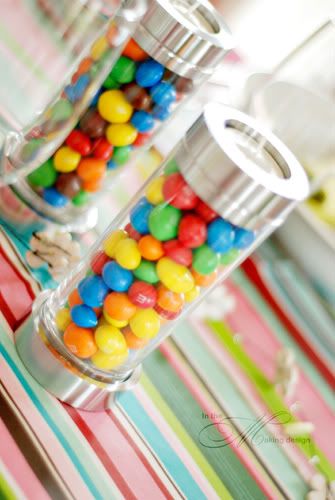 I got some really beautiful pink and green flowers and put them in two vases on the table. Five days later they are still as lovely.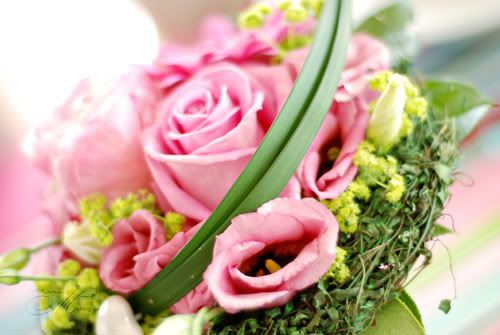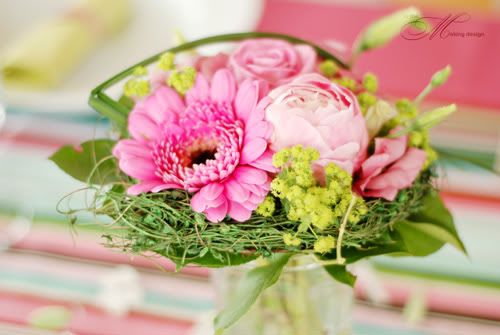 I also put some garlands with cute wooden flowers along the length of the table.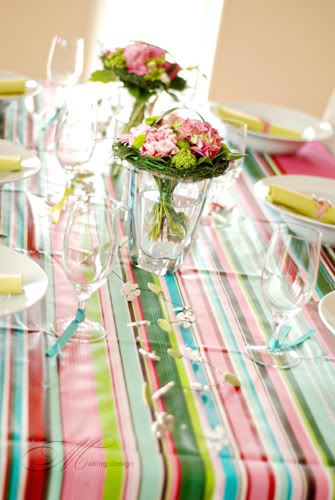 I see now that I have missed to upload the ultra cute flag garlands that I hung across the room. I'll have to get back to that.
I wrapped the presents in matching striped paper. Anal? Yes.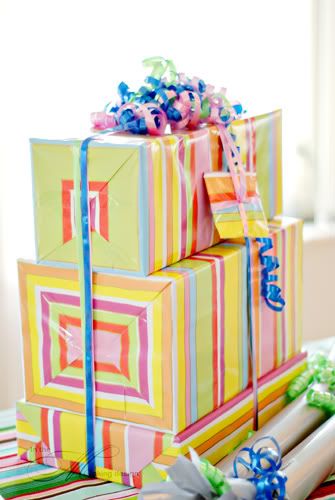 And then, I also baked. I know, quite the home maker again. I go through short periods of massive energy and interest. They are very short though. I think I could bake more often, but then I'd have to eat them and that is something I have to be careful with. So unless I know I can give them away I just don't bake at all.
I made vanilla cupcakes with pink vanilla frosting and served that with chocolate chip cookies which were store bought - hey I'm not perfect. Um, and that was a three tiered stand and there are six cupcakes on the bottom. I wasn't cheap and only served two cupcakes, lol.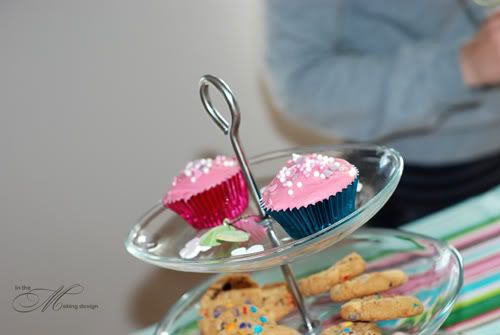 I also baked a cake. Now this cake was the ugliest cake ever made. I seriously need some cake decorating help, lol. It did taste good though. It was dark chocolate cake with chocolate mousse and banana filling. Of course we had five pink candles.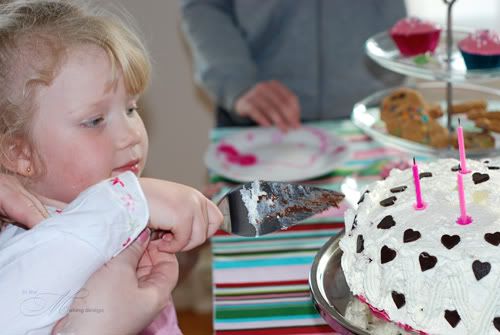 The cake was served on Hello Kitty plates and we had soda and lemonade in Hello Kitty mugs. That was greatly appreciated by the girl. You can see me holding one of the plates in the back of the photo above.
And that is pretty much it. :)