Woohoo, my photos are back up. I took the plunge and accepted Photobucket's hand in hosting marriage, lol.
So yay, now I can post my P52 photos that I have been holding off on for, wow, five weeks now. Ghasp! Way to keep up with the weeks, Linda!
#20, 2010
This was the week of our trip to Italy. How could I not choose a pic from the Michael Bublé show? :D I like this one because he is featured so many times. There can never be too much Michael for my taste!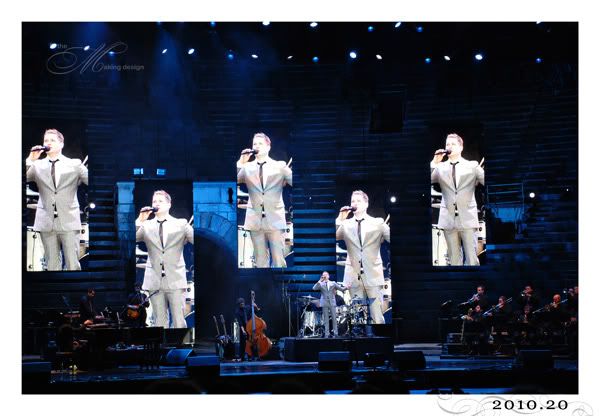 #21, 2010
This week I went on a trip with work to the north of Sweden and we had the opportunity to take a raft trip down a beautiful river. The weather was perfect, just warm enough to be out in a t-shirt, sunny and no wind. It was perfectly still and quiet there on the river. I took this right before we set out.
#22, 2010
In October I planted some allium bulbs, only half expecting anything to come of it - I am a terrible gardner. But they all came up, and they are all gorgeous. I am so chuffed. I was out in the garden and saw that there were lots of bees and bugs flying around and so I rushed in to get my camera to capture one.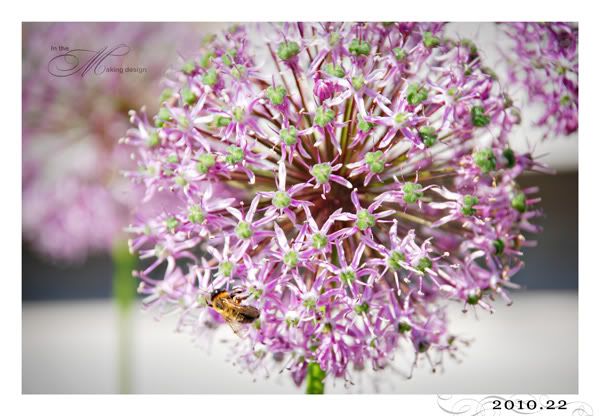 #23, 2010
We only just started to have good enough weather to sit outside and have dinner after work. This one was a grilled chicken burger with feta dressing and a glass of good chardonnay. Yum!
#24, 2010
Mmmm, summer. Does this picture need any more introduction?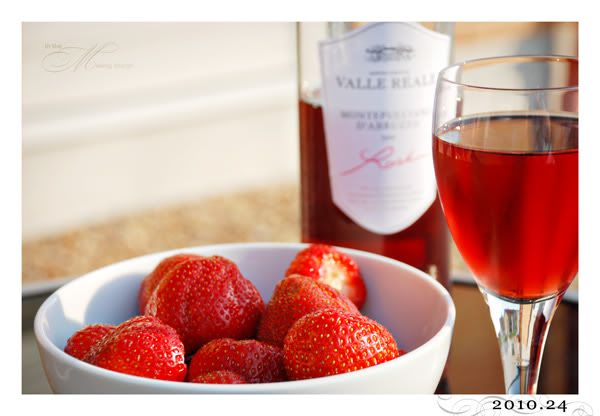 #25,2010
Yesterday was Midsummer's Eve and we clebrated as always with my husband's family with good food and lots of laughs. It's a tradition I don't want to miss! Here's everyone toasting during dinner.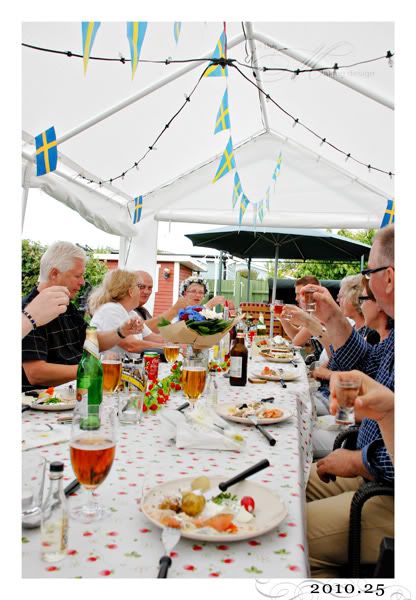 And just for kicks, here's what I ate, aside from the obligatory strawberries of course. :) New potatoes and pickled hering is a must. The salmon and boiled eggs are a plus. Sour creme and chives are important too. Delish!
OK, so a lot of food in this group of photos. What can I say? I love food, lol!