Here's the deal; I am unfortunately looking at a two week long forced blog break. In short it means that I won't be able to come on here and share my eye candy. Boo!
To make up for that I decided to share a small freebie with y'all. Woot!
I love butterflies. So much so that my first tattoo was a butterfly. So I I try to incorporate butterflies in as much stuff as I possibly can. That and snowflakes. So what better than to give them prominent feature in this freebie? Yay!
Button up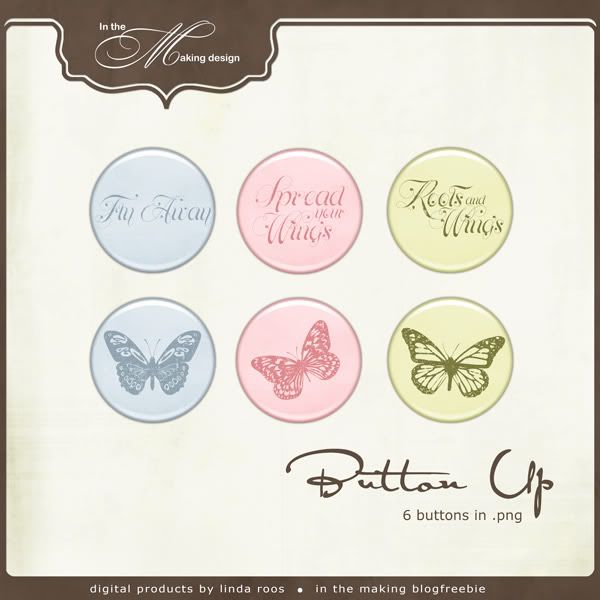 Clicky clicky right here to download!
In this set you get six buttons; three with a butterfly image and three with a sentiment. They are fairly large (3x3 in) so you can print them and use them for hybrid projects or you can simply plop them into your digi stuff and size to fit. Now isn't that just great?
As usual, please read my Terms of Use. Also, please follow them. And if you want to share with me your work, please link me up!
Thank you so much everyone! I'll see you when I see you. I will most definitely miss you!
Love