All about the kiddos this week. On June 20 little Linnea was born. Welcome to the world little girl!
Here I am holding her at one week old. What a precious little being.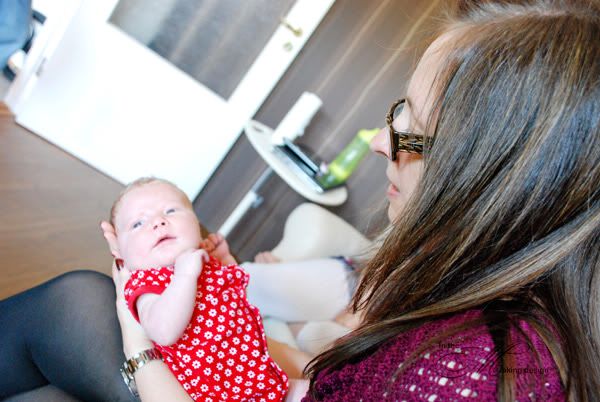 Hanging out in mama's arms after a meal.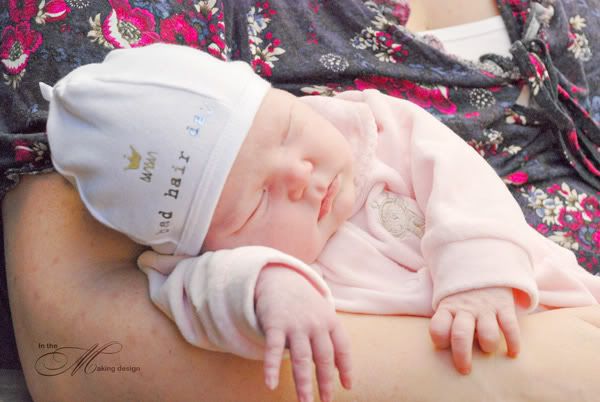 Proud big sister Josefin holding precious cargo. Josefin, who is my god daughter, all of a sudden seems so big. She's been the baby for so long now.
Big brother Johannes was mostly interested in the cake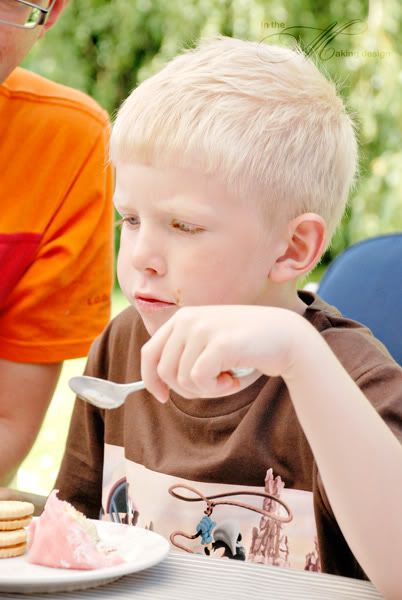 On June 27 little Elias was born. Welcome to the world little boy!
Here he is at two days old in the husband's arms. Oh what a little darling!
And his tiny little feet, which get to be photo of the week. Look at those wrinkles!
#26, 2010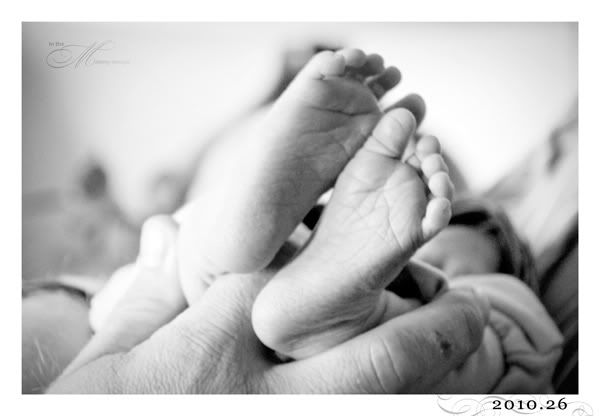 Big brother Emil was, as always, so happy to see his uncle and have a laugh. In this photo he is checking if the husband actually did take a bite of his foot two seconds earlier or if he was just kidding. What a sweetheart.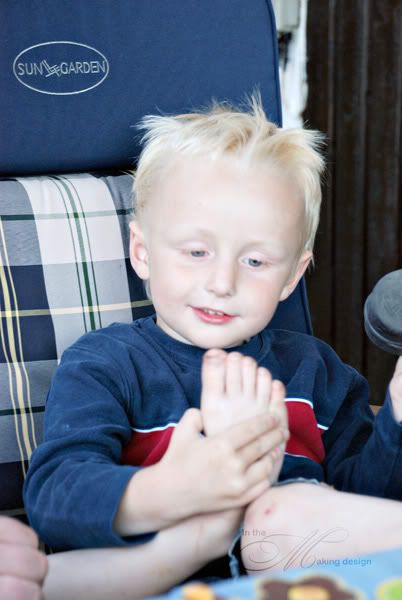 I might share some shots of our garden next.