Summer nights are lovely. Summer nights with people you love and good food are even better. August is the big cray fish party month here and we are always eager to celebrate because we love cray fish in this house. Here are some pictures from one of those parties.
I wanted a fresh summery vibe for this party so I went with a red, white, and blue colour scheme.
I decided to try out making pom poms to string from the ceiling. They turned out to be very easy to make, but also very easy to break, lol. I used white tissue paper for the pom poms and my husband said they looked like little clouds.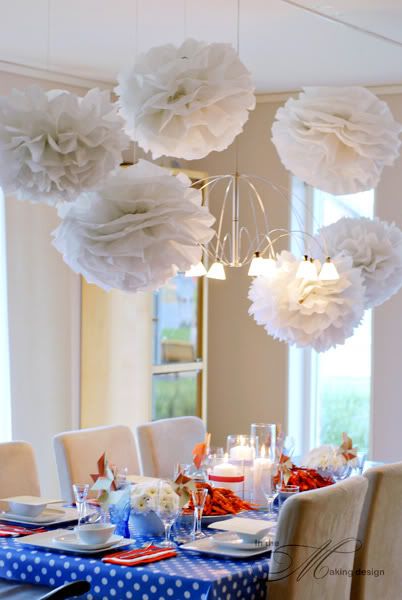 I got a blue table cloth with white dots and paired that with white china and red and white paper napkins (eating cray fish is a messy business after all).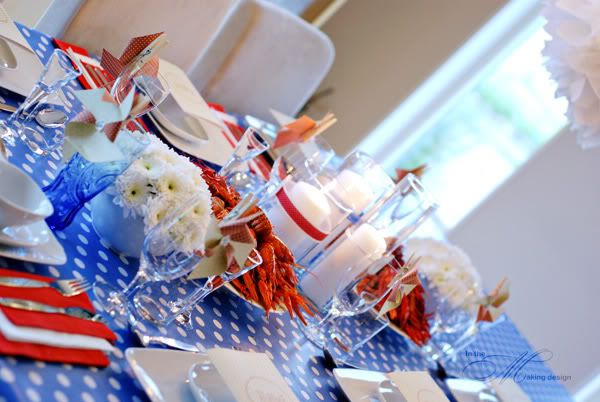 I got white flowers and put them in white bowls in a dome-ish kind of shape. Thank you to the person who invented oasis!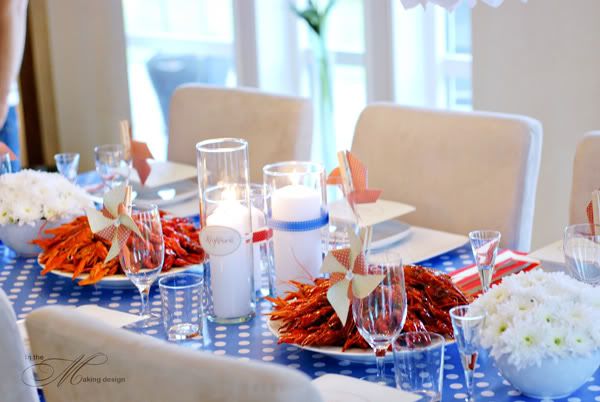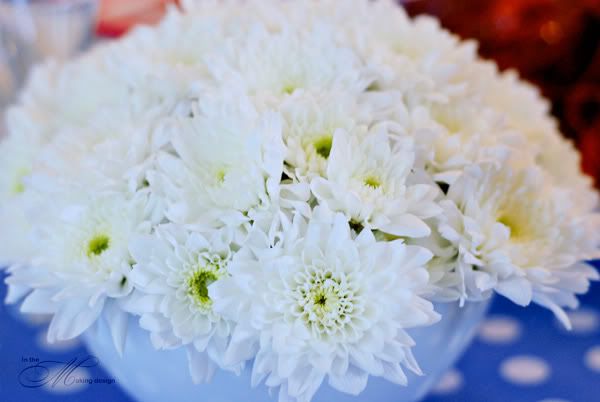 I got clear round vases that came as a set of three at IKEA and put white pillar candles in them and finished them off with ribbons in my colours and little signs that says "cray fish party"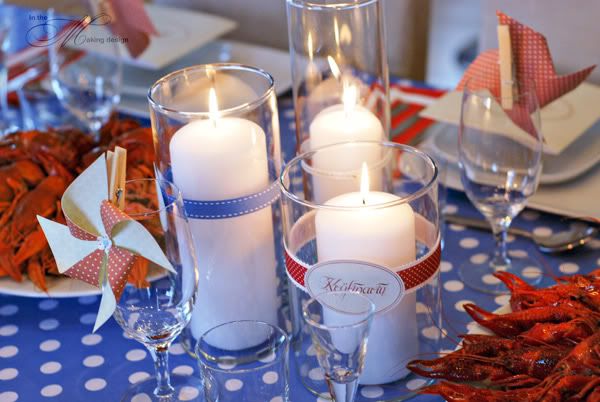 Each seat got a small booklet with songs to sing before toasting with the snaps - this is a totally Swedish thing so if you are not familiar with the tradition believe me when I say that it's a lot of fun! I also made little pinwheels that I stuck on clothes pins and put on a glass at each seat.
I used my
Tricolor
digiscrap papers to create the booklets and pinwheels.
Just a small tip: In the small bowl under the booklet I put a few slices of lemon and filled with water for the guests to refresh their fingers during the meal so that their glasses and flatware would be mess free.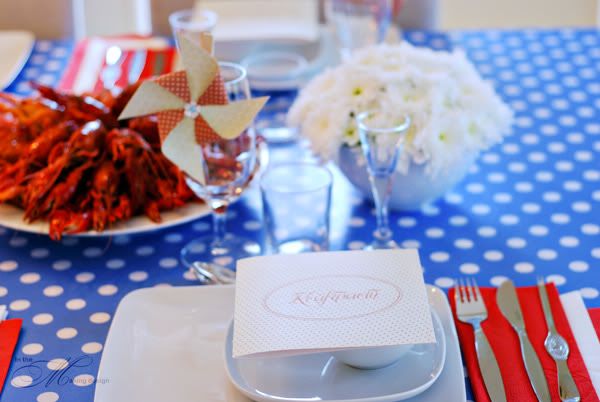 The actual cray fish got to play center stage in the table setting. Their beautiful red colour was perfect with the colour scheme.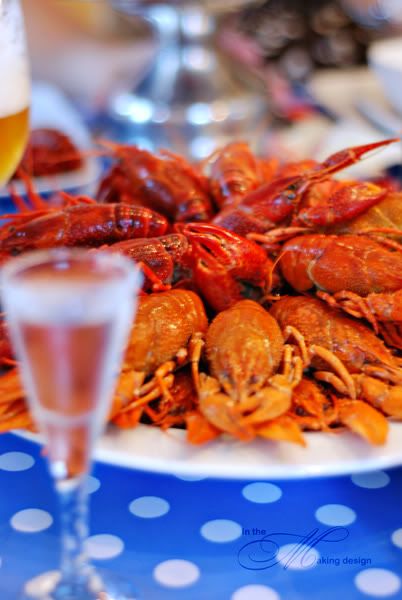 Besides the actual little creatures themselves we also had prawns, chicken and feta pie, and some gorgeous cheese and sour dough bread.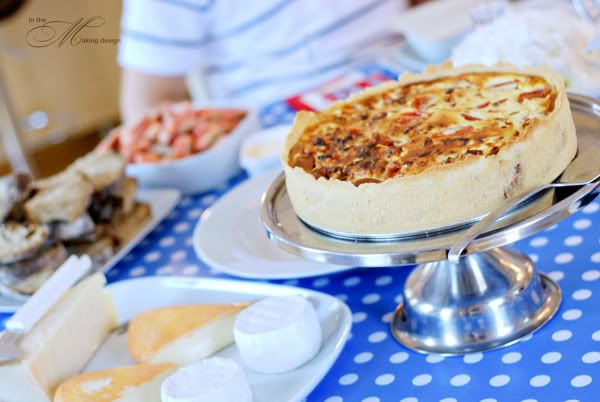 We also had a champagne bar with a few different juices, sodas, and berries to add to the goodness. As we had a few guests not drinking alcohol we made sure to provide an alcohol free alternative.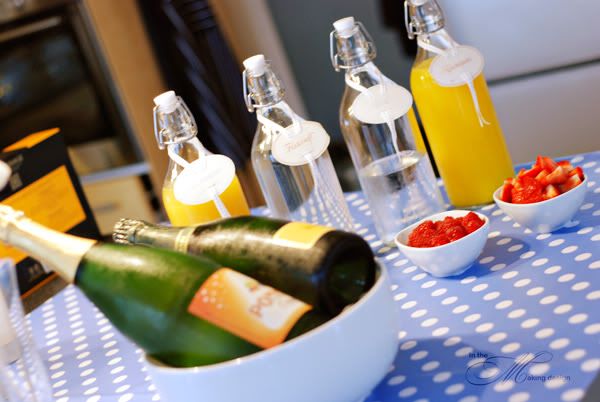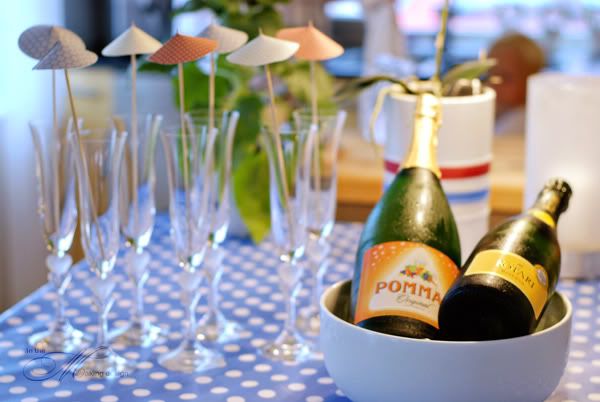 I made little umbrellas, again with the
Tricolor
papers and some barbecue skewers, for each champagne glass.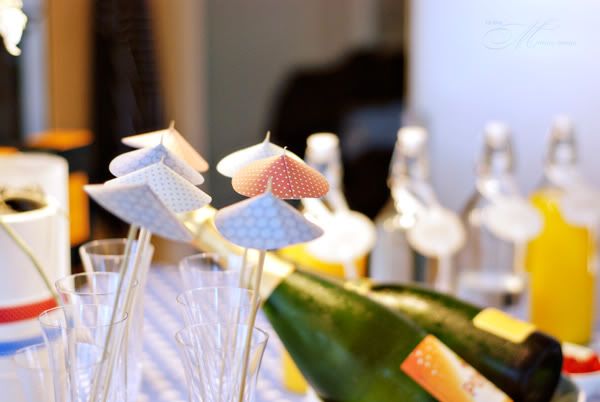 For the juice and soda bottles (from IKEA) I made little tags that I strung on the ribbons I used for the vases with the candles on the table.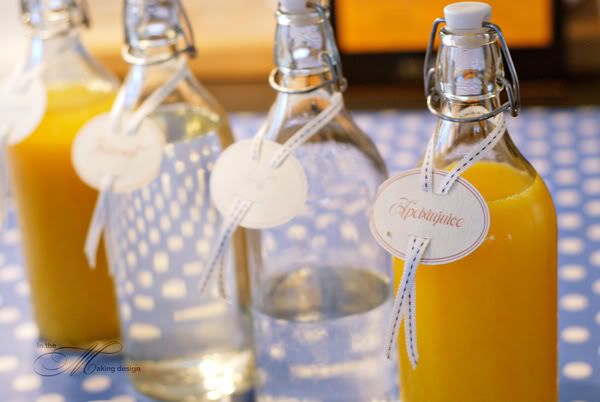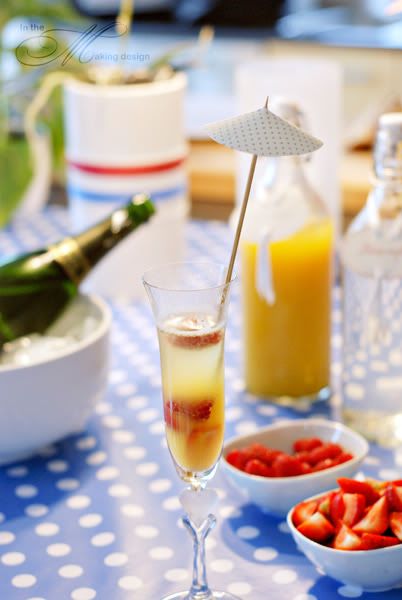 The meal was ended with a blackberry cheesecake made by yours truly.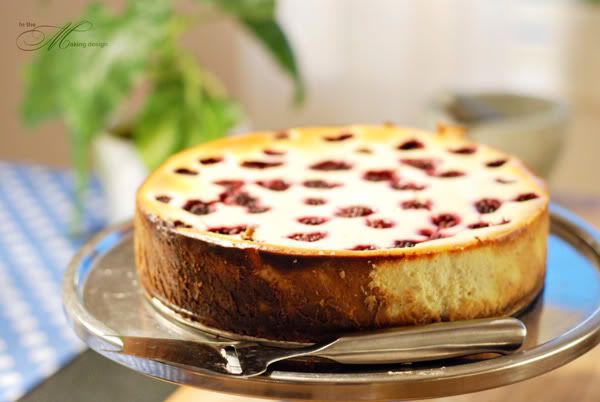 All in all it was a pretty great night!