And when I say slowly I do mean
slowly
. I have finished one double page since I last posted.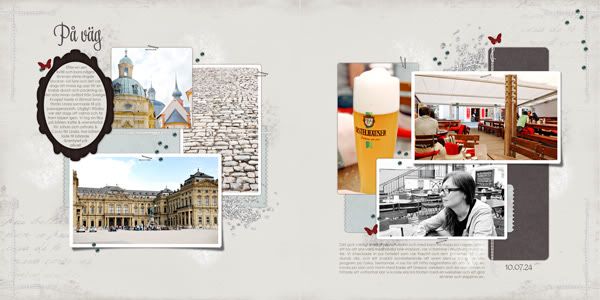 I'm sorry for the size, but it won't fit the blog if I make it bigger
It's a huge step for me to commit to a certain style for a book. It takes ages. I am anal and want the whole book to follow a certain theme even though they don't have to be too matchy matchy. But I think this might be something to build on. Go
here
for credits.