In the past couple of days I have been working hard to finish all the preparations for the christening party of our nephew. The event took place yesterday and it was a lovely ceremony and an equally lovely party afterwards.
I designed the invites, which I have shared before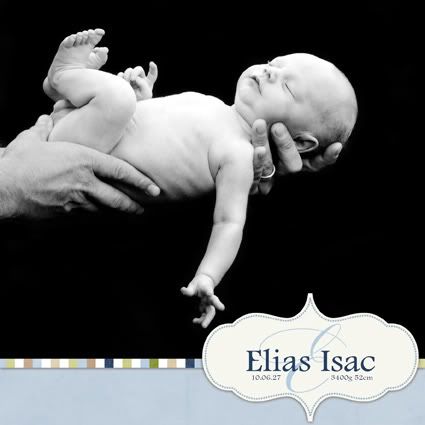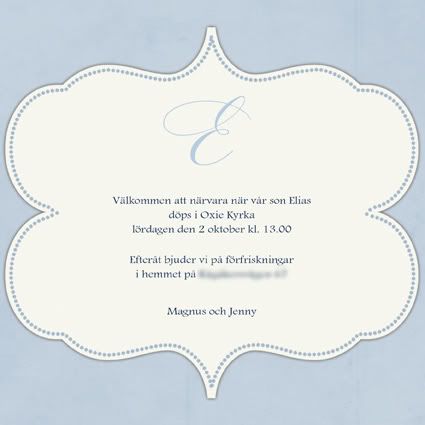 The invites got to set the theme for the party decorations. We went with baby blue, navy blue, and green as the main colours.
I made flag garlands in the theme colours that we strung all across the ceiling and along the railing of the staircase.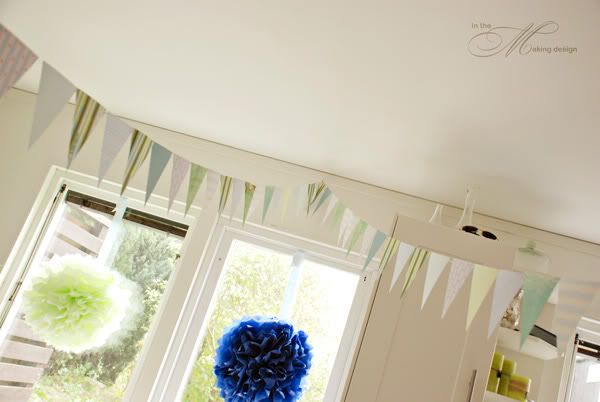 and smaller flags that were placed in flowers and vases around the house.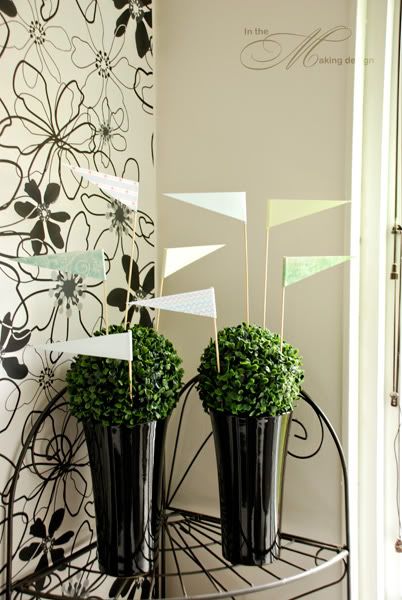 We also decorated with hydrangeas in glass vases.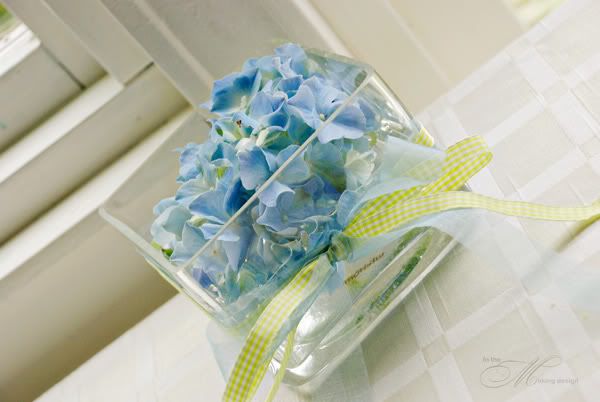 On the table we went with white on white with the decorations adding the colour.
I chose green napkins and made belly bands with the little kidlet's name to tie around them. The pattern of the belly band is taken from the invite, as well as the shape and fonts of the tag.
Hydrangea flowers in small cake stands added some height to the decorations on the table without being too tall to interrupt any discussions between the guests.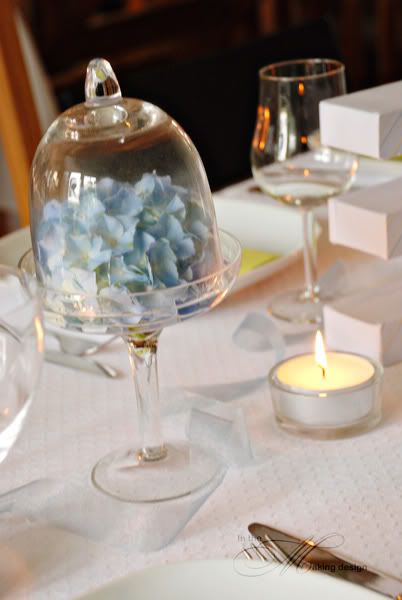 Paper Es were covered with matching papers and placed in the middle of each table.
A small buffé was served and I hung two tissue paper pom poms above the buffé table.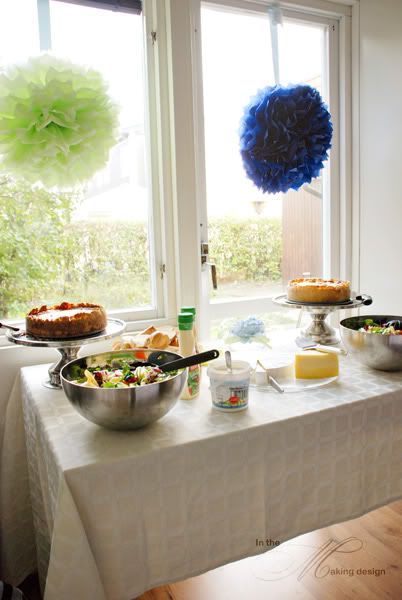 Dessert was served on the same table and of course the cake matched the theme.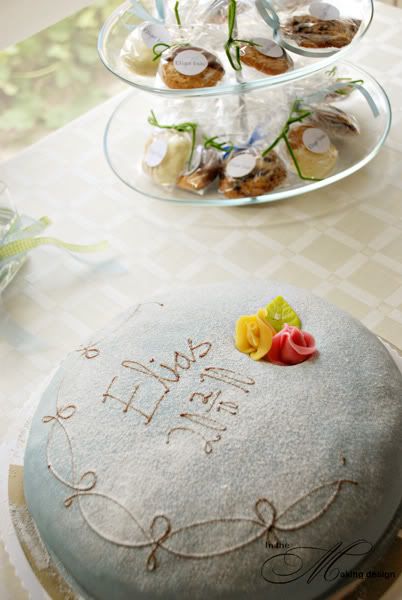 We had cookies on a tiered stand individually wrapped with matching ribbon and a tag again with the baby's name.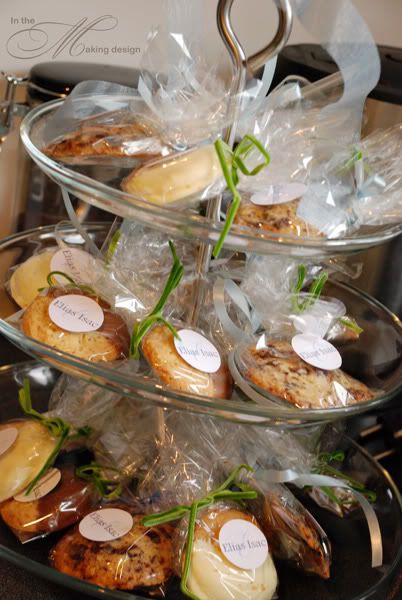 The kid himself hung out in his grandmother's arms while dad and big brother opened presents.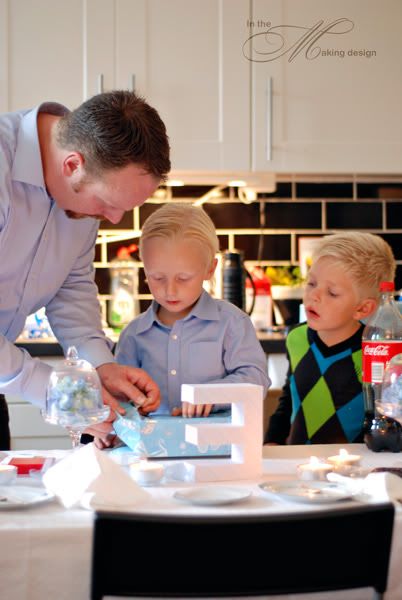 I also have to share these two pictures that we took in the morning before it all started, just because they are such lovely kids.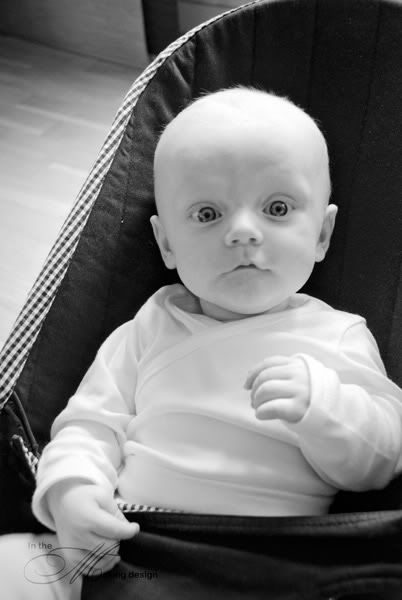 All in all, a very lovely day!