My husband had a birthday last week and we decided, at a very late hour, to have a birthday dinner party for our parents and siblings this coming weekend. I quickly whipped up a little invite and sent it out at the beginning of the week.
I wanted to do classic, sleek, simple so I chose to go with brown and white. I used a paper from my
La Storia paper pack
and a beautiful image of a pumpkin. The dotted border adds that little extra without overpowering the white space of the design.
I printed it on highly textured cardstock and it came out looking quite fabulous. I wish I had a letterpress in the back of my house but alas I had to make do with the Epson printer.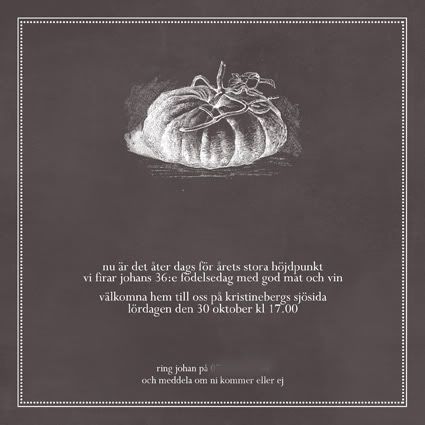 Oh, and did you know that I have a new brush set in the shop? It was released yesterday for One Buck Wednesday but even if you missed the super low price yesterday you can still pick it up!
Journaling Brushes
(Click on the image to go directly to the product in the shop at
JessicaSprague.com
)
OK, so I've got a deadline to meet and a bed to hit, see you soon again, hopefully with party pics and P52 photos!