It's been exactly one week since the team of my heart became Swedish champions. I was there and what a party it was! Those of you who have followed the P52 series this year know that I've done a few football related weeks already. But how can you pass up the winning week? So with that in mind, I've got two more!
#44, 2010
After the game a lot of the supporters stormed the pitch to be close to the boys as they recieved the trophy. We were too high up to be among them but it meant I got some pretty good pics of the storming and the crowds. The team is at the bottom left in blue shirts and golden helmets with the captain swinging the trophy.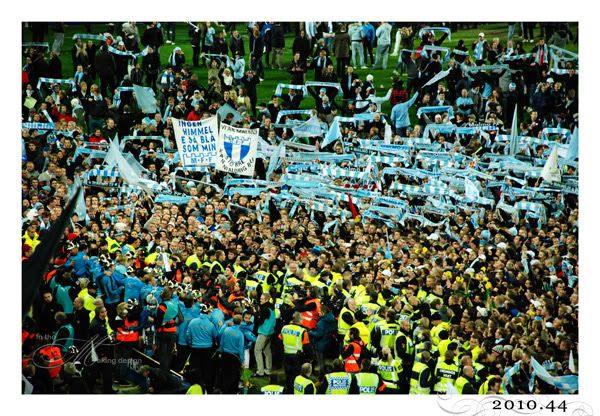 #45,2010
The day after our city hosted a public celebration at a square in town and we were right up at the front by the stage. The guys were still as extatic as the day before when they won. I love the expression in this one! Go Guillermo!