It's been a pretty eventful week; Lady Gaga in concert yesterday (no camera though, boo hoo), anniversary on Wednesday, and a new family member arrived early Wednesday morning. My sister gave birth to a baby boy called Wilmer.
We got the chance to see him briefly on Thursday in the corridor of the hospital and we all fell instantly in love with the little guy. I mean how could you not? Just look!
#46, 2010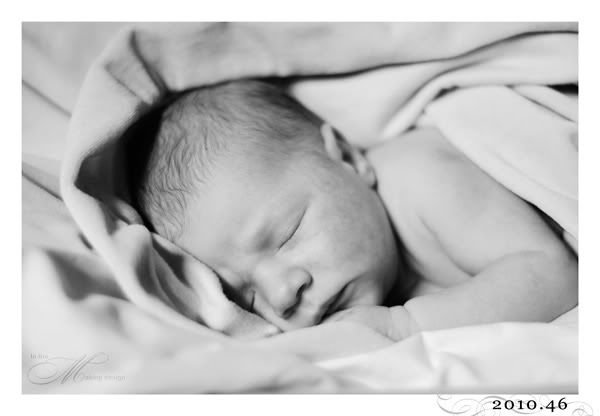 I will be back tomorrow with pics of a little something I made for the new parents!