I made a diaper cake for my sister and BIL and brought it to the hospital when we went to see little Wilmer. Gosh it was heavy to log around, lol!
It was surprisingly easy to make, just a little time consuming rolling all those diapers. I really like how it turned out. Now I kind of just want more kidlets to come along so I can do more of them! Hee!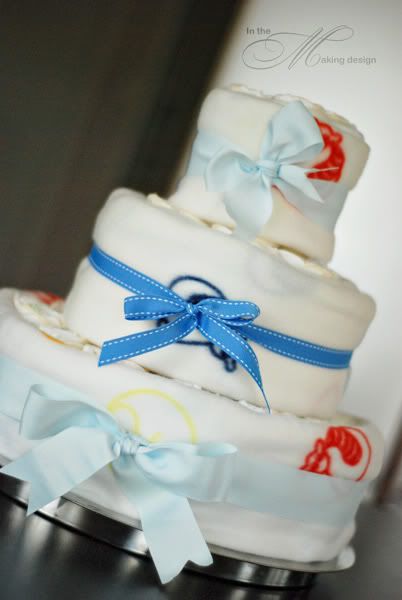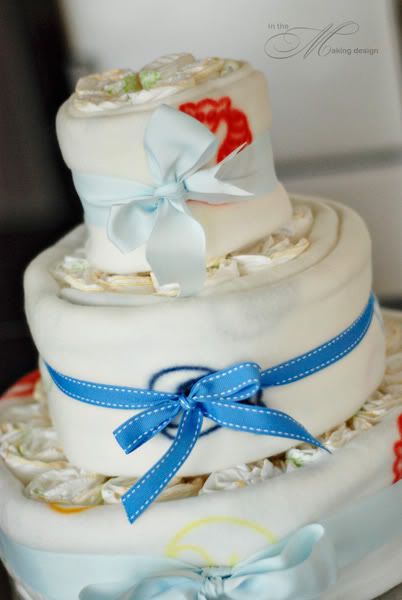 For those of you who don't know, a diaper cake is made of rolled up diapers and is covered by baby blankets. I used fleece ones that were so soft and had cute little animals printed on them. I also wrapped each tier in a ribbon; for prettiness and for holding the blankets in place.
The great thing about the diaper cake is that it's 100% usable. The diapers are obvious, lol, and the blankets can be used for both naptimes and playtime for the baby. There is also a small treat for the parents in the middle once all the diapers are gone!