I keep telling myself to remember to post my P52 photos, and then two seconds later my flakey brain has totally forgot again. Ha! I question what I will be like when I get older because seriously, some things just don't stick. But I digress ...
#47, 2010
This was the week when I put the tree up in time for the first of Advent. This year I decided to go ahead with the thing I have been wanting to do for several years - get all new baubles. I've had my red and silver ones since bought my very first tree back in 1992 and even though I love them dearly, I wanted something new, something to change it all up a bit. So now I have all white and clear glass decorations in the tree and it looks so pretty. I keep staring at it every night feeling so happy.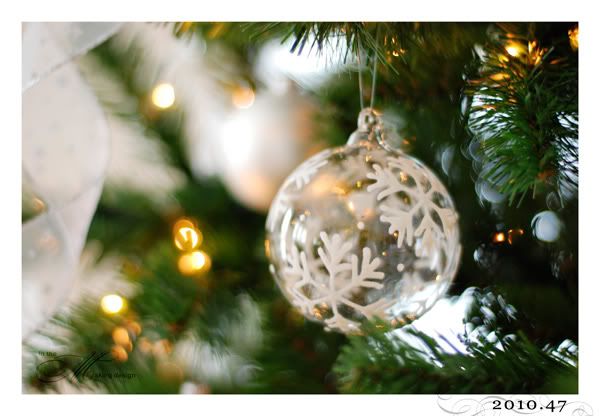 #48, 2010
Not much happened that week apart from work, work trips, and shoveling snow. We have had a lot of snow in the last couple of weeks. This was taken after we had dusted the snow off all our plants so that the weight of the snow wouldn't break them.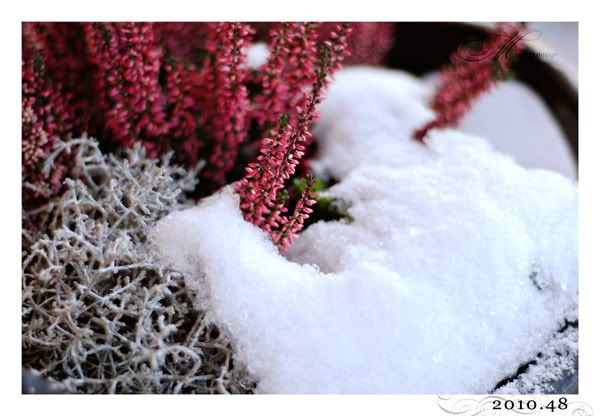 This week has been very slow with regards to photography on account of me being ill with a respiratory infection and laryngitis. Hopefully I will feel better over the weekend or this week's photo will have to be of my bed or telly, as that is pretty much all I see all day, lol.