Just for kicks I created another layout with pics of my tree.
Can you tell I love my tree? I really do. And this year I love it extra much as I, after years of contemplating, got all new baubles in white and clear glass. There's just the lone ranger blue ball that my dear friend Karri got us for our wedding nine years ago. :)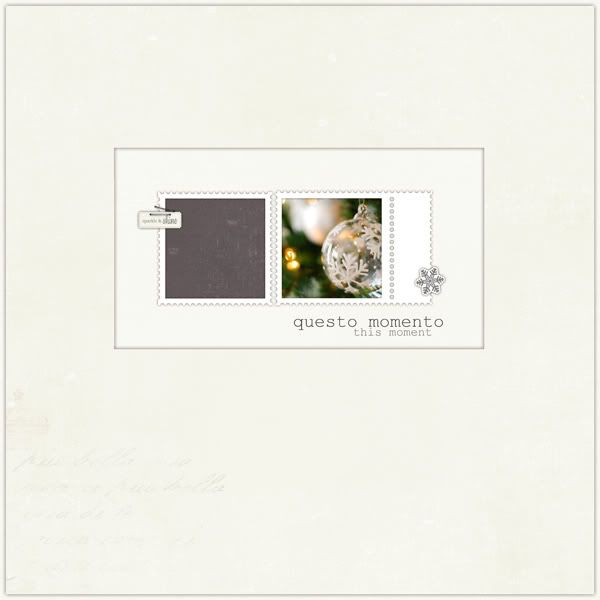 All my stuff apart from the staples which are by Vinnie Pearce. Go
here
for full credits.