That's me! I truly feel that I hit the jackpot when I married the husband. He takes such good care of me. Like now, this week, I have been miserable and useless and stuck in bed and he has come home and cooked for me, gone grocery shopping, gone gift shopping, and generally just been all around wonderful. All this brought on a layout.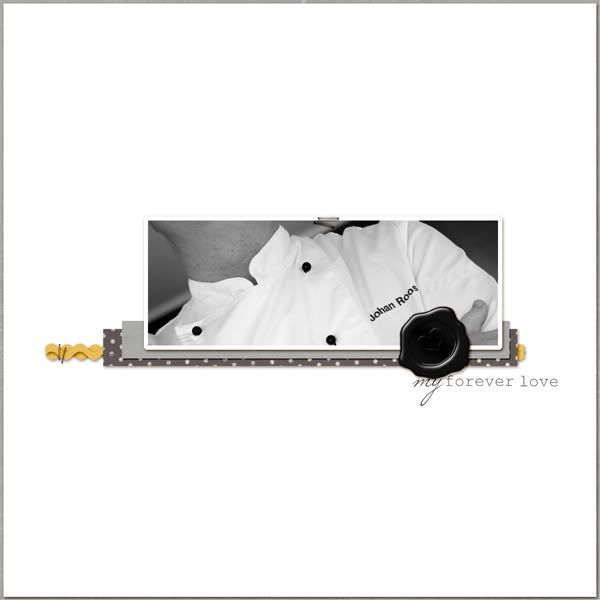 I used one of my freebie templates from here on the blog, papers from the Sassy Season Paper Pack, and a wax seal from a new elements set coming Monday. Staples are by Vinnie Pearce.
I think I have done more scrapping this week being ill than I have done all year put together. Goes to show what time does for inspiration and creativity.