Happy Friday! Bet you never thought I'd have something new up in my shop at
JessicaSprague.com
on a Friday? Well, times they are a-changing folks. This week is the first week of, I hope, several where I bring you a project for Hybrid Project Friday. Yay!
The project is a handmade accordion fold book devoted to the 12 Days of Christmas.
12 Days of Christmas
(click on the image to go directly to the product in the shop)
The project includes printable PDFs for the covers and inside pages of the book for those who prefer to stay out of Photoshop, fully layered psd templates for Photoshop fiends, and a complete printable PDF tutorial with images to guide you through the bookmaking from start to finish.
The book consists of 12 pages, one for each day of Christmas, with room for one photo on each page. When finished you will have a simple, but sophisticated mini album to remember your Christmas.
Here's my book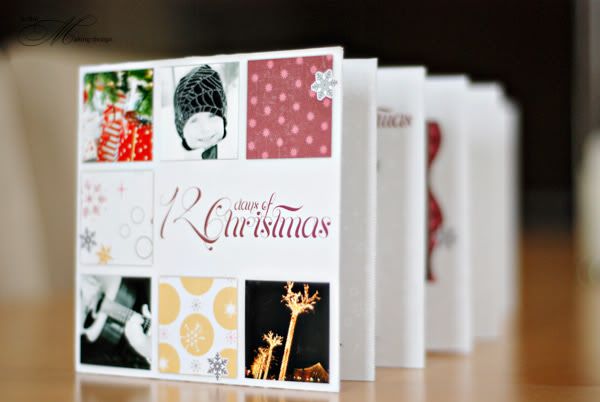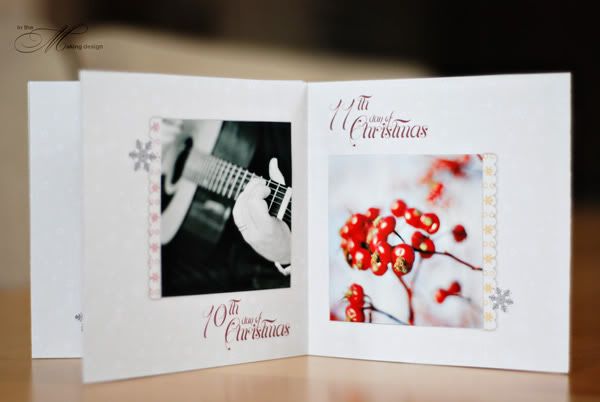 Here's what Meg did
I hope you have a wonderful weekend! I will spend it making Christmas cards and sweets. :)