I can't believe there are only two more weeks left of this year! It feels like it has gone by way too fast, like I blinked and all of a sudden the year is almost over. Huh?
Although, looking back at the P52 photos makes me realize that a lot has actually happened this year.
I cannot express how happy I am that I decided to continue doing this project. As nice as it is to have a bunch of pretty pictures gathered, it's the reflection it sparks when I look at them that is priceless to me. Every single photo means something. Some weeks less than others of course, but still they represent our lives.
If you are thinking about doing this project next year, even for a second, all I can say is
you won't regret it
!
#50, 2010
The presents are slowly being bought, wrapped, and placed under the tree. I hope to have the last ones finished on Tuesday or Wednesday (I know, cutting it close, lol).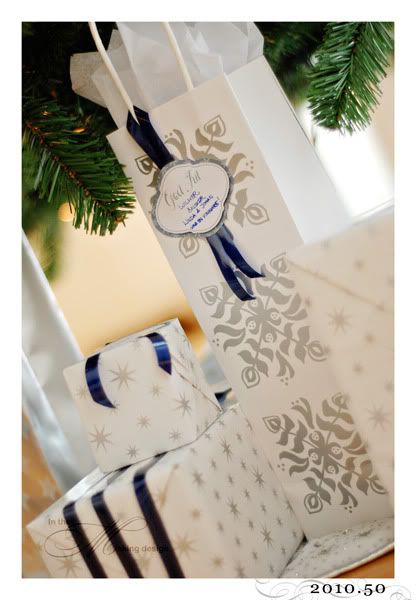 This year I am going with a white/silver/blue theme. The papers are white with silver patterns and the ribbons are blue. I made the tags, with papers from the Frostbite Paper Pack, and they are glued to the ribbon/paper. No big bows. No frou frou. Just the basics. Simple but effective. It also looks nice with the white theme of the tree. I can dig it!