Seeing these tiny little feet my heart swells and I am filled with awe and pride for my little sister and her baby boy.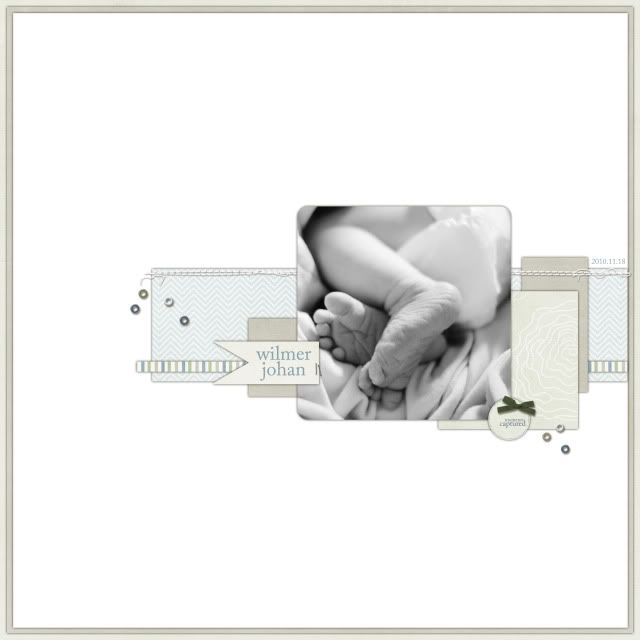 I created this layout with the
Thankful Template
and a brand new kit called
Moments
which is coming real soon! I also used stitches by Anna Aspnes and staples by Vinnie Pearce.