We are moving into our third month of crazy winter weather with lots of snow and today we finally did something more than just shovel it around and off the driveway. We went with my husband's brother and his family to a hill not far from our house and played in the snow, sliding down the hill, and then ended the outing with hot dogs and hot cocoa. I shot this of my nephew right there in the snow.
#4, 2010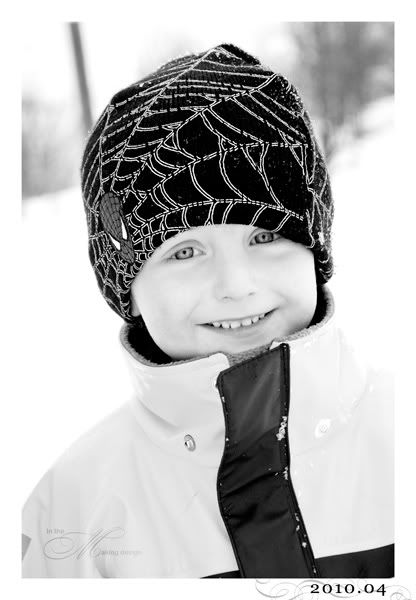 I am almost caught up with everything I set out to do a week ago. I still have the wordart for the P365 templates to put up. It will come soon, I promise.
I got a question about a different version of the wordart in the Valentine's card and I will try to get that done in the coming week as well.
Oh, and I have also had a few questions about the scripty font of my recent wordarts. It's a font called Satisfaction. I purchaced it from
My Fonts
. Just beware of that website though, you will want to spend way more money than can be considered reasonable. LOL!