First off, I just want to say that I've had some really lovely comments here on the blog and through email with regards to my review of 2010 and from the bottom of my heart; I thank you so very much. Sharing insecurities is a touchy subject I guess but I am glad I did because your messages to me have validated me and shown me that I'm not alone. So thank you all!
Now then, I said last week that I was tempted to try out
New52
to challenge myself to grow as a person, and to have some fun on the way. Well I thought about it, and then some. I thought about what kind of new things I would like to try this year, how much of a challenge it would be, and how much guts it would take to do some of them. I came up with quite an impressive list. But reading and reviewing the list made me realize that many of them would be really difficult to document in a way that I could upload to a computer and do something with. And the OCD part of me just can't bear to not have all my ducks in a row, lol. OK, so what to do? Back to square one?
Actually no. I have decided to break the mold and not commit to a certain format, and to not document with photos that are to be compiled into a book, and to not be disturbed by the fact that it is whatever it is - some weeks nothing, some weeks huge things that I can just keep within me, and some weeks photo ops that I can share here. I really want to do this to challenge myself and to hopefully look back at the end of the year and feel more positive about myself and my actions than I did looking back at 2010. With this in mind I have decided to keep the list off this blog for now. I might compare what I have done and share later on though.
Still with me? :)
One of the things on my list was to cook dinner for the husband once a month. It's no secret that cooking is something I do not do. Being married to a chef certainly has its perks. Fabulous food every day being the biggest one! But a drawback has been that my abilities in the kitchen have shrunk to stupid little things like boiling eggs. So in an effort to change that, and to spoil the husband a little, I will try take charge of the pots and pans at least twelve times this year.
So last night it was premiere night. Oh man I was nervous! I had planned the menu around the promise of champagne from the husband and the importance of easy to follow recipes. Did I make it through to the end without a melt down and without burning the place to the ground? Yes siree! I sure did.
(This is where I tell you to ignore that I wore no make up and my hair was a mess)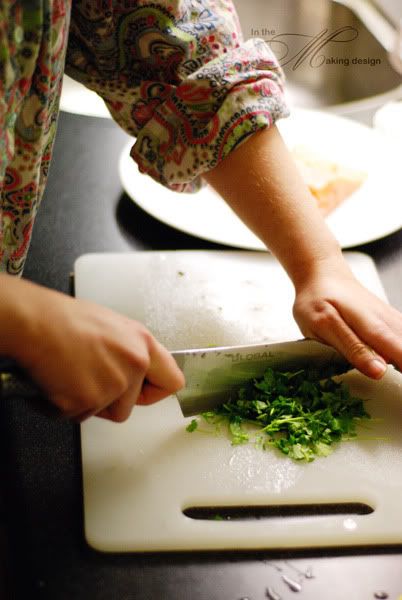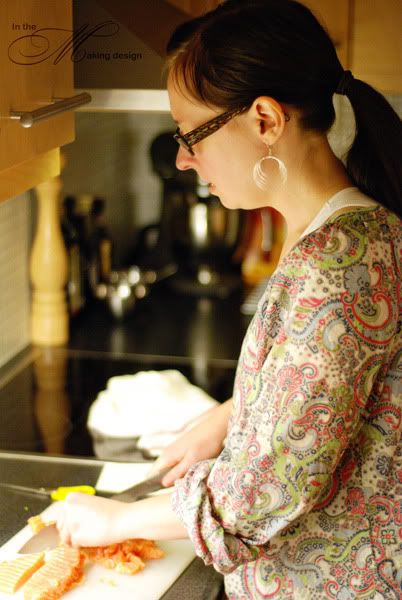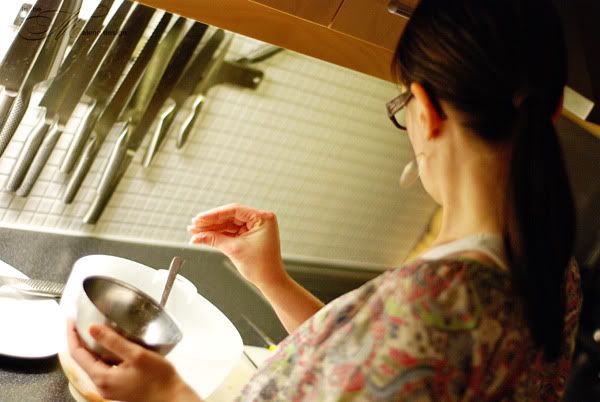 And the actual food, you ask? Yup, it was edible!
Salmon ceviche for starter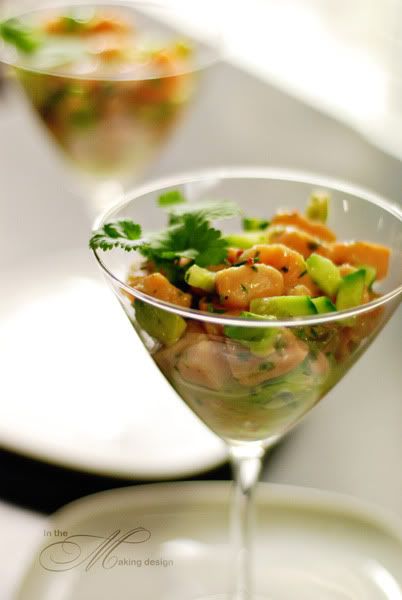 Green pea soup with bacon and ciabatta for main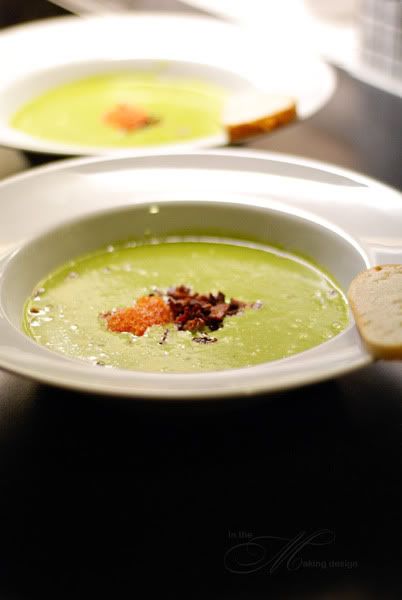 Chocolate covered stawberries with Italian cookies for dessert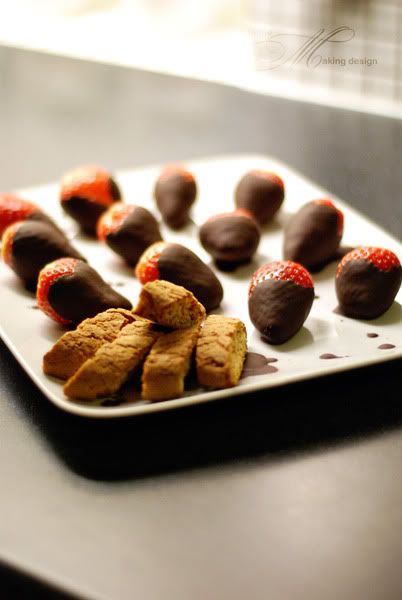 You won't believe how proud I was after this. I haven't cooked a full meal entirely on my own while the husband was actually in the house for ages and ages. So this will definitely happen again.