Yup, I made it through another year with P52. I am so proud of myself. So proud. And so glad that I decided to stick with it this year. I will spend tonight putting it together as a book but I wanted to share the last photo for last year.
Now, this photo wasn't taken in the last week at all. It wasn't even taken by me. I don't even know the person who took it. I also only have a crappy quality paper copy of it but the way this photo makes me feel is how I want to remember 2010. So I decided to break the rules on this one. I mean, it
is
my project after all, lol!
#52, 2010
This photo was taken at a wedding we attended in August. The wedding photographer snapped this of us and the bride sent it over with the thank you card. I am so happy she did because I love just love it to bits.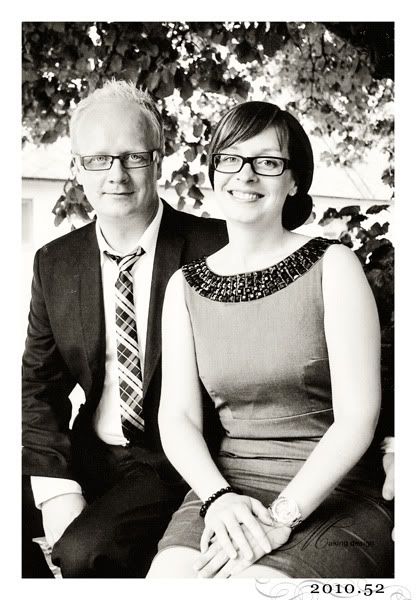 Thank you guys for following along all year! I hope to be able to share more photos in this coming year!
Here is the finished book: